Forum Overview
Finance is a vital sector to the UK economy and its role in the China-Britain relationship is both deep-rooted and extensive. The Finance Forum represents various aspects of this industry from banking through to asset management and Insurance, three very diverse areas each having different opportunities to explore.
The significance of the finance sector can be expected to grow in significance as Britain contributes an increasingly vital role in supporting the One Belt One Road initiative.
Sector Trends
There are a number of British Asset Managers already operating in mainland China serving both on and offshore for local markets. As the Chinese financial system opens to the world the skills and experiences of UK firms will play a vital role in the development of the sector and many more are expected to have operations here in the years to come.
In banking, the two major British banks – HSBC and Standard Chartered are well established in China and London plays a leading role in the offshore RMB markets for debt issuance and clearing.
In insurance the London market has supported the Chinese insurance industry for over 100 years. Prudential and Aviva have large joint ventures in China and Bupa has also established operations here.
British insurance brokers operating in China are led by Jardine Lloyd Thompson and compete against several American owned brokers with significant London operations including Willis Towers Watson, Marsh and Aon. Lloyd's is based in Shanghai, but also has a branch in Beijing.
Leadership
The forum is co-chaired by Peter Hogg (Heliren), Stuart Rankin (St. James's Place) and Jamie Stevenson (ICBC).
Who should join
Whilst many foreign companies have chosen to establish operations in Shanghai, almost all major Chinese financial services companies, government departments (including the various regulatory bodies and the central bank – People's Bank of China) and Chinese SOEs are headquartered or have a major presence here in Beijing. It is planned therefore that the Forum will hold regular events where members can network with their counterparts in Chinese enterprises. The forum is also aiming in to be informative to the wider Chamber membership in Beijing on different aspects of Finance during our events.
Jamie Stevenson
ICBC
Jamie has rich experience of doing business in China. He was an Advisor and Director of Operations for Emerging Asia Capital from 2010 to 2012 in China. And as Board Director for both Skysea Malta Capital Co Ltd. and ICIL Malta Capital Co Ltd. during the year of 2014 to 2016. Interestingly, Jamie was Executive Director of ICBC Financial Leasing for four years since 2012. Now Jamie is the Head of Merchant Bank in Beijing and the Chief Executive Officer for FIAC Prime Benefit and FIAC Hong Kong.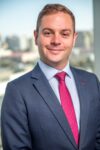 Stuart Rankin
St. James's Place
Stuart is a Chartered Wealth Manager who has been working for St James's Place in Shanghai for the past five years. Alongside a degree in International Business he holds the level 4 Diploma for Financial Advisers from the Institute for Financial Services making him fully compliant with UK regulatory standards. He also holds the advanced level 6 Certificate in Private Client Investment Advice and Management and is a member of the London based Chartered Institute for Securities and Investment.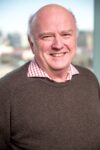 Peter Hogg
Heliren
Peter spent 36 years in the Asian Insurance and Reinsurance industry. He spent 24 years at Willis and in 2000 founded Neuron, an outsource administration company. In 2011 he moved to head up Heliren, an insurance broker in Beijing helping Chinese enterprises overseas and bringing in international expertise.
Connect with our Finance Forum