On Thursday evening, BritCham China, in partnership with Abacare and Bearapy, hosted a seminar on "How to address mental health in the workplace". The evening focused on the importance of facing the challenges of mental wellbeing, from both a managerial and a personal perspective.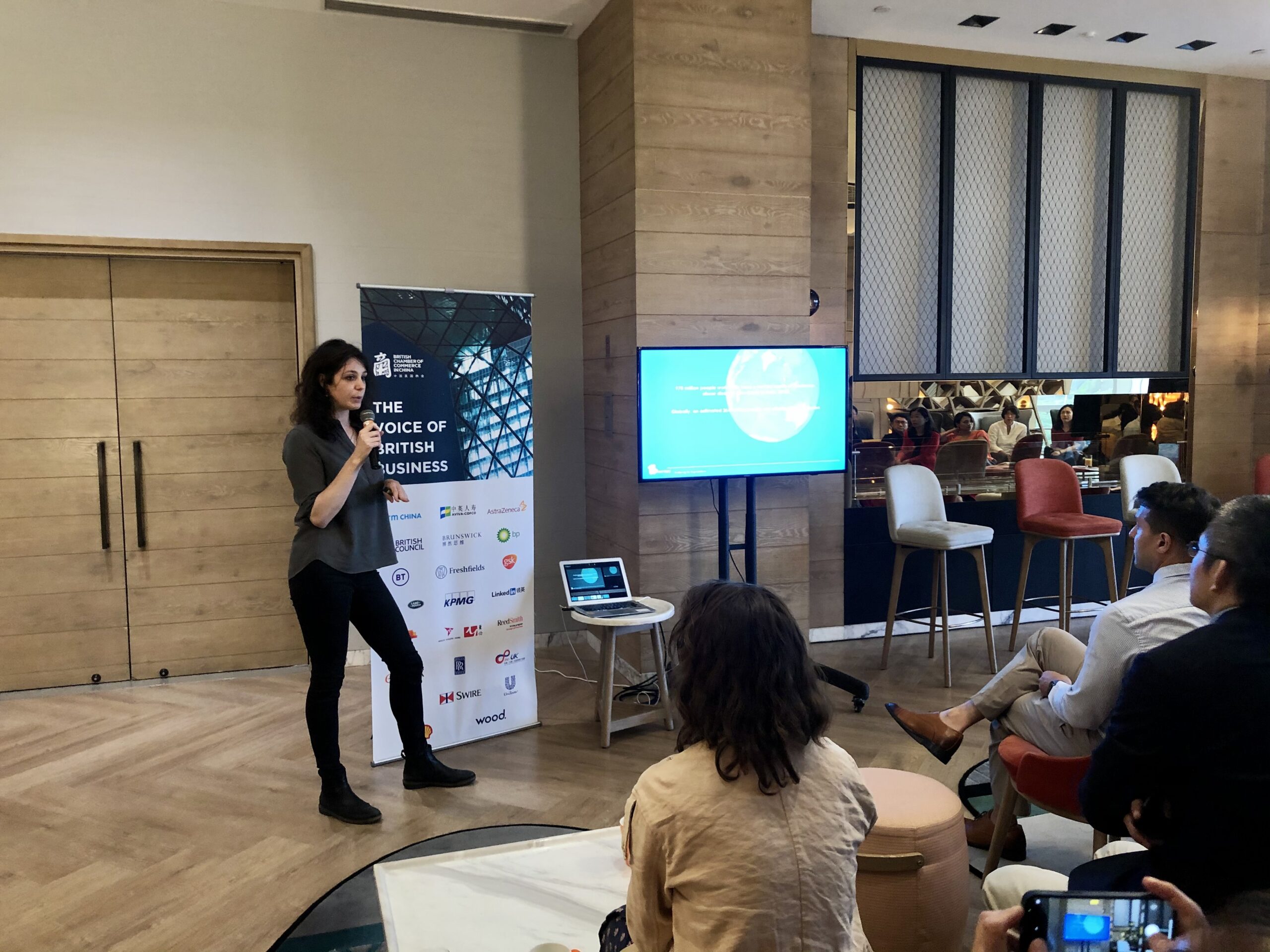 The seminar began with a presentation from Bearapy's Business Growth and Expansion Director Laura Baldis outlining the prevalence of mental health issues in professional environments and the impact it has.
Following the presentation, we were pleased to be joined by our panellists, Vincent Crimi (Senior Insurance Consultant at Abacare Group Limited), Enoch Li (Managing Director of Bearapy), Vivian Tsoi (Partner Shanghai/ Beijing at White & Case), Shuhong Wang (HR & Communication Vice President at Novo Nordisk China) and moderator Ross Parsonage (Senior Consultant at Rouse).
Panellists discussed the challenges of addressing this often stigmatised issue, from employees' fear of being judged in a professional setting to well-meaning but misguided company initiatives to promote mental wellbeing.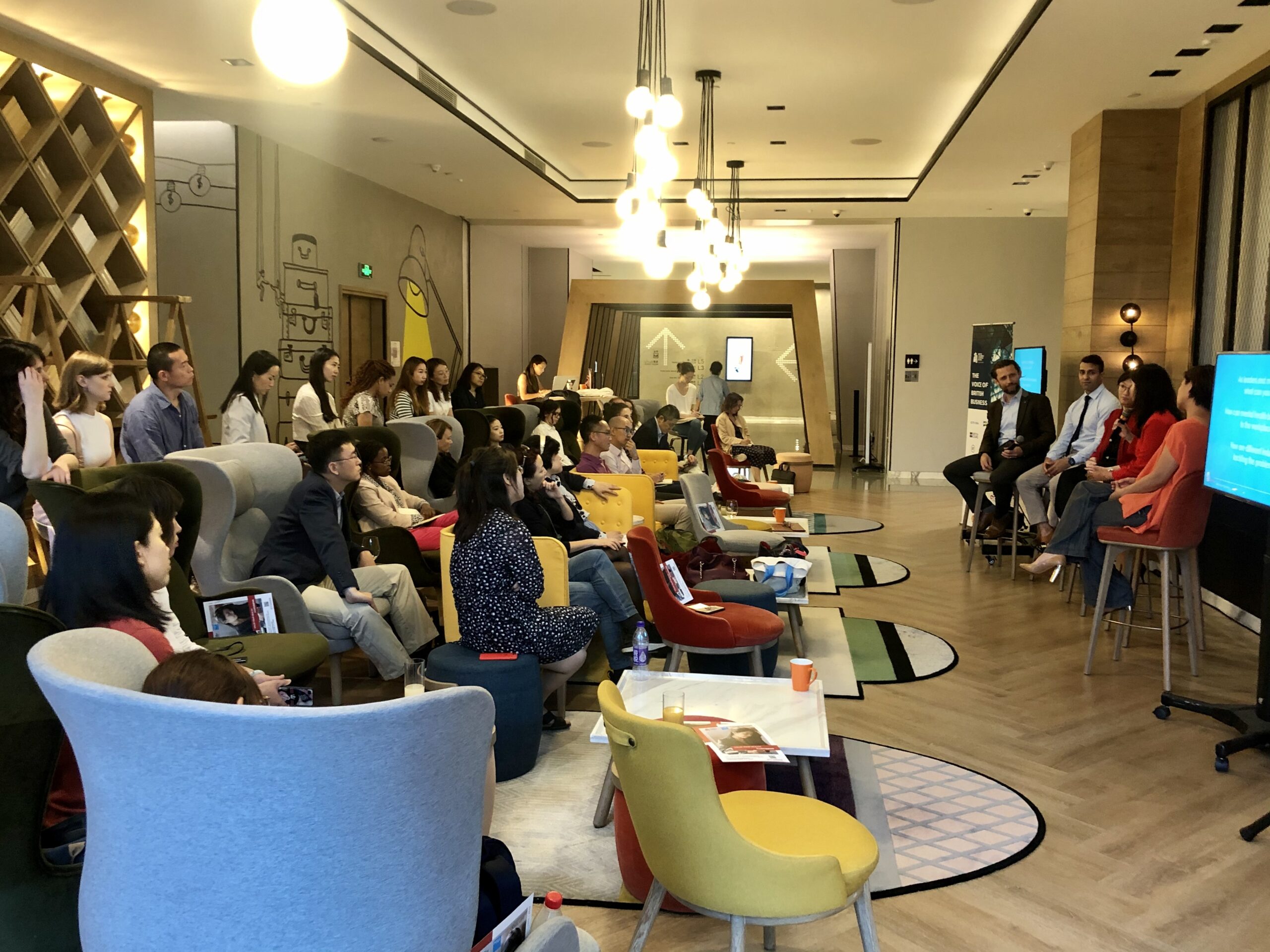 The panel explained that the stigma around mental health pressure on those experiencing mental health issues to maintain a false facade, which could make the issue even more serious.
Significant emphasis was placed on the importance of a both a top-down and a bottom-up approach to mental health programmes in the workplace. Managers must take the initiative because employees are unlikely to bring up such a personal issue, but employees must be encouraged to provide honest feedback on these programmes in order for them to be effective.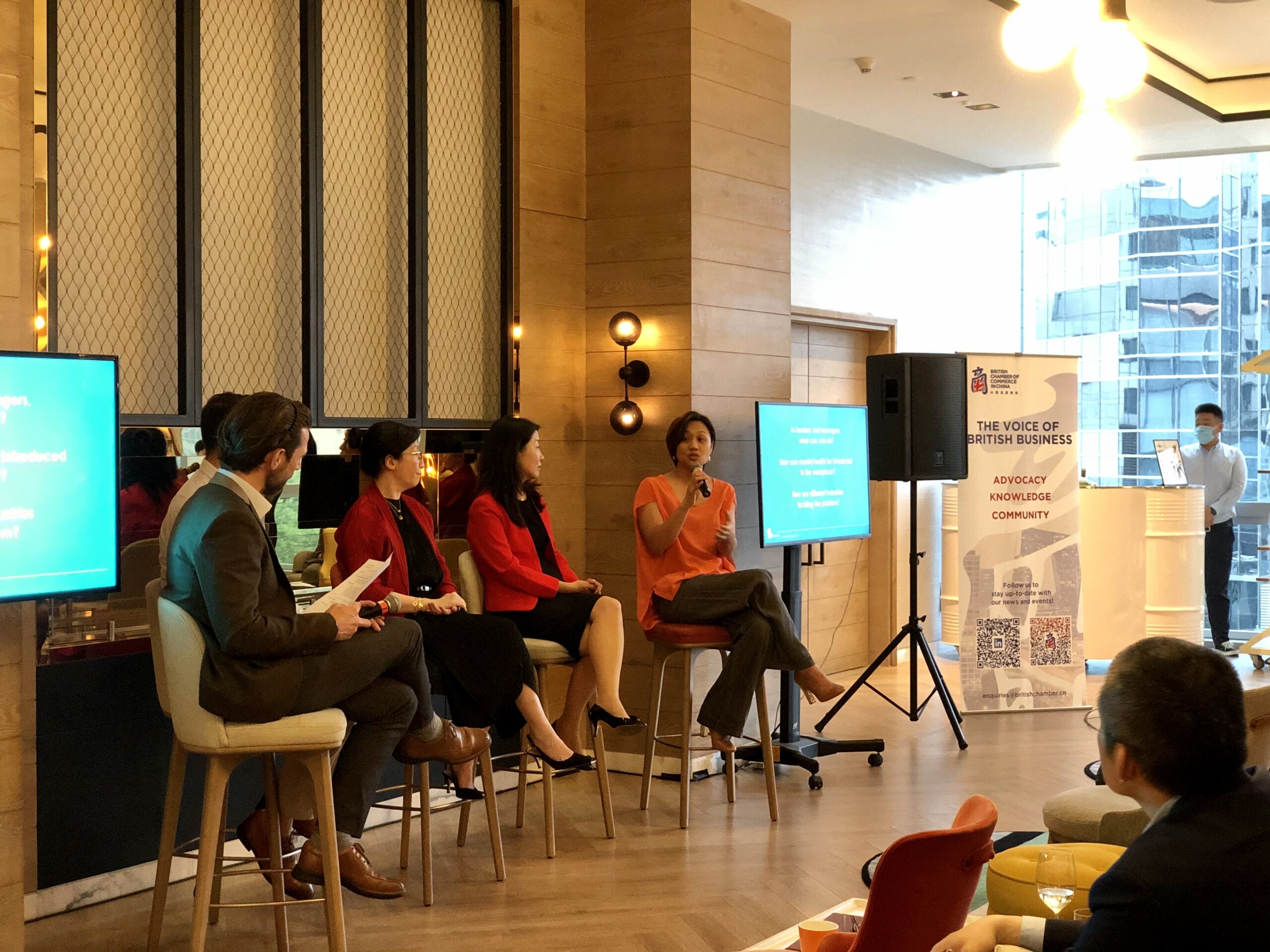 Speakers also highlighted how managers do not need to be experts on every mental health condition, but they can watch out for key signs that colleagues are experiencing around mental health, particularly rapid changes of behaviours. Managers should not be expected to be therapists to their employees, but having the knowledge and even referring employees to a professional is an extremely valued act.
We would like to thank our distinguished panellists for their valued insights in such a serious and overlooked issue, and the audience for engaging in the fruitful Q&A discussion during the seminar.