On Tuesday 9 August, BritCham was honoured to invite the Rt. Hon. Sir Vince Cable, former leader of the Liberal Democrat Party and Secretary of State for Business Innovation and Skills from 2010 to 2015, to discuss the current and future state of UK-China relations.

Sir Vince Cable, in conversation with managing director Steven Lynch, discussed the current state of the UK-China relationship, noting a marked deterioration in sentiment since his time in office. He highlighted a number of contributing factors, including:
the UK's increasing alignment with US thought since Brexit;
the polarisation of global views as a result of the Ukraine-Russia war, with people adopting a very black and white approach to geo-political relationships with increasing unacceptance of a neutral position;
COVID-19's impact on crucial people-to-people exchanges resulting in increased misunderstanding and suspicion; and
the current UK political environment, and more specifically, the upcoming elections which has seen increasingly weaponised discussion of China as a security threat, failing to also highlight the many trade and investment opportunities that exist.
Whilst Brexit allowed the UK the opportunity and ability to enter into game-changing trade relationships, Sir Vince noted that the strong current of anti-China opinion in Parliament, cutting to some extent across party boundaries, had impacted the ability to push forward the trade and investment relationship between China and the UK. The two candidates for the leadership of the Conservative Party also appear to have broadly similar positions on China, aligning with influential and combative voices on the right of the party, and the leadership race itself has brought more explicitly anti-China rhetoric to the fore. However, he highlighted that in any event, businesses that already work with China will undoubtedly continue to do so for as long as it makes commercial sense, and that the trading relationship should be maintained.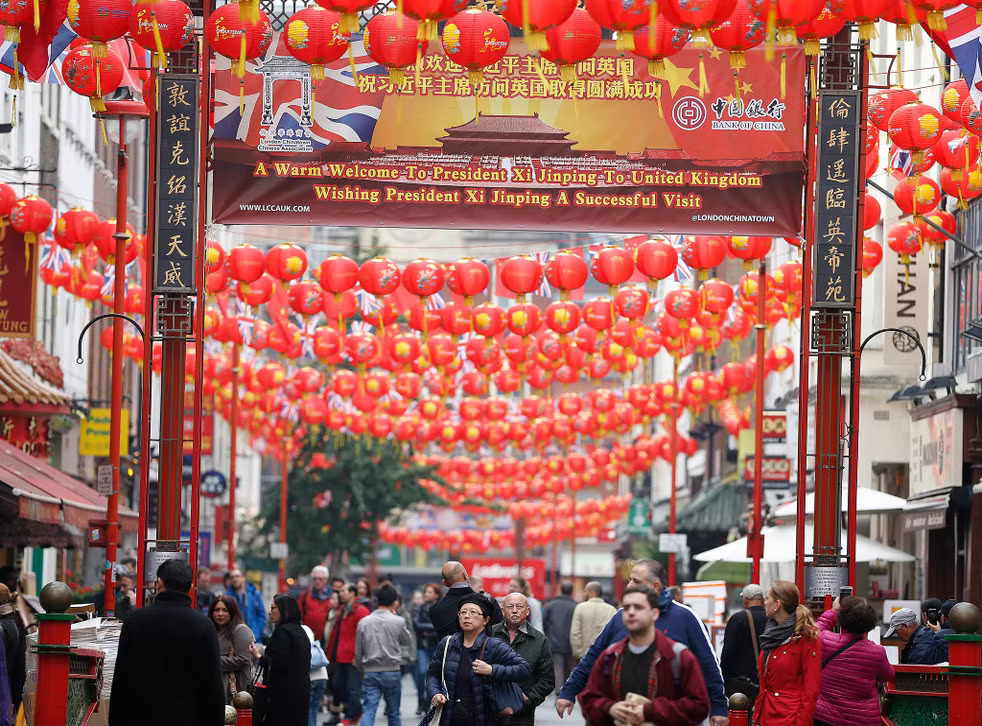 Photo: The Independent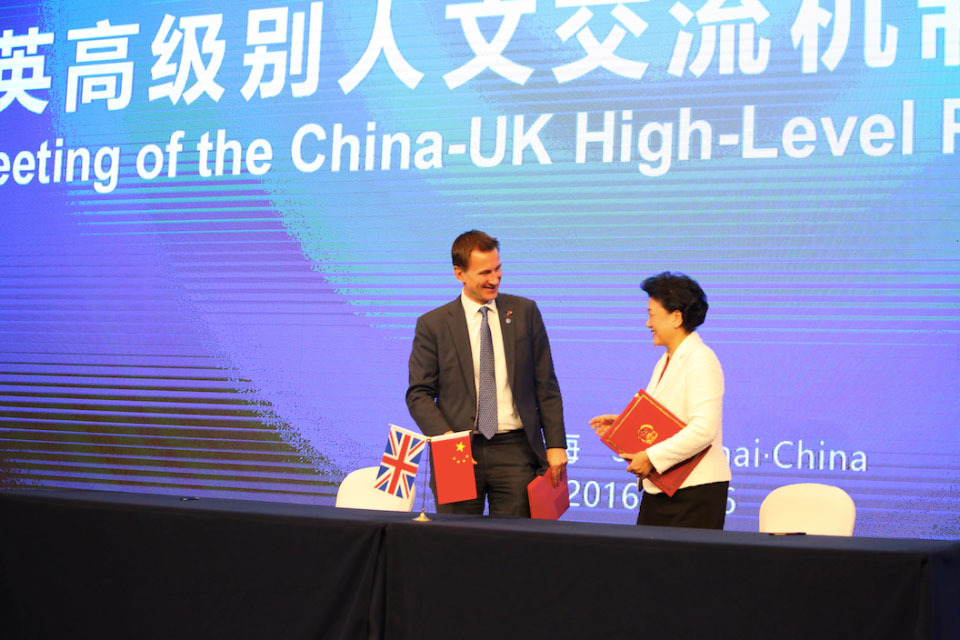 Photo: gov.uk
When asked what could be done to counter this deterioration, Sir Vince highlighted that the key lies in students and young professionals and re-establishing these people-to-people exchanges so that more balanced, informed opinions can be shared. University partnerships are key to this, and the recent attack on Confucius Institutes by a number of UK MPs will only contribute to undermining the relationship.
Recalling his time in government, Sir Vince described the 'golden era' – a phrase coined by the Chinese side – as resulting from the coalition government's focus on building relations with emerging economies, and the appeal of the UK's legal system and favourable business environment to Chinese firms. The recent shift in focus from growth to scrutiny can, in his opinion, be attributed in part to Brexit and the UK's increasing alignment with US thought as well as to the Ukraine-Russia war, which brought up concerns around security, the importance of increased self-reliance and further arguments around de-linking and de-globalisation. He stressed that China's stance on the Russian invasion is not greatly different to the neutral position adopted by India and South Africa among other countries have adopted. People have largely failed to notice that China has not clearly breached any sanctions put in place on Russia, nor has it engaged in any provocation, focusing instead on singling out that China is Russia's number 1 ally.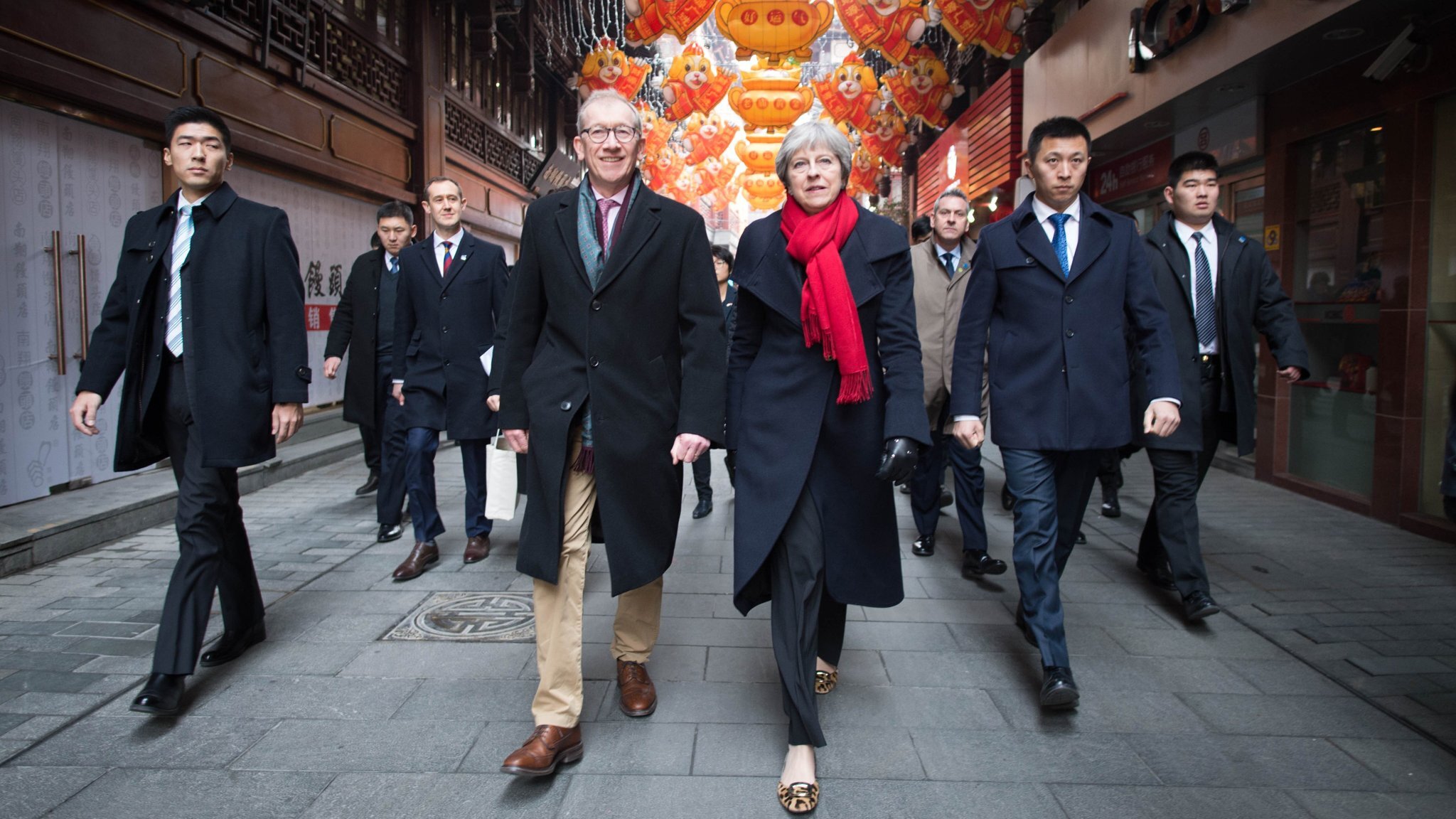 Photo: Stefan Rousseau/PA Wire
Photo: China Daily
He stressed that the increasingly black-and-white approach to the China relationship is unhelpful, and that it is possible to instead adopt a balanced, pragmatic and constructive approach to geopolitical relationships. In adopting such an approach, one need not be an apologist for China, nor ignore the issues and concerns that exist; however, it is important that the position is not one that is fuelled by propaganda. It should, instead, be an informed position paying adequate attention to the many opportunities that exist in the market, such as investment flows and environmental goals. Sir Vince was fully aware that it can, in the current environment, be "painful arguing for constructive relations" and that he himself has been accused of "appeasement or naivety" but that ultimately he is "just trying to be balanced in judgements". His hope is that future politicians, both in the UK and 'across the pond', can do the same and adopt a less emotionally-charged, pragmatic approach. Sir Vince also pointed out that there remain areas where both the UK and Chinese governments can, and should, learn from one another. In particular, he stressed the need for stable government and long-term strategic thinking.
Finally, drawing on his experience of 'scenario-based planning' at Shell, Sir Vince considered three possibilities for the future of the UK-China relationship, which he aptly denoted as "Davos", "Sparta" and "Ming". The "Davos" future scenario is a relationship that focuses more on economic growth and trade, whilst the "Sparta" scenario envisages a relationship fuelled by geopolitical conflict where each side doubles down on its position and intensifies their responses to the other side. Finally, the third possible scenario, the "Ming", sees an increasingly inward-facing and self-reliant China. His hope is that "Davos" ultimately eventuates in the future relationship, where there is more focus on economic growth and trade opportunities, but noted that 'guard rails' on the relationship will be needed should the relationship become more combative and adopt a more "Sparta" or "Ming" approach.
Once again we would like to thank Sir Vince for his time, and all members who attended the webinar – we hope you found it enjoyable and informative!