The Chambers' Position Paper, launched in early May, was followed by its first ever 'door knock' outreach to London on 13th May. The delegation to London presented a united voice of British business in China on the market access issues businesses face in the market. The visit informed politicians, government officials and business organisations of the issues and opportunities faced by UK companies in China.
The first of these was a visit to our sister organisation the British Chambers of Commerce in the UK. Its Director General Adam Marshall recognised the China chambers as "official international affiliates" and a number of cooperative initiatives were agreed on to bolster UK-China business links.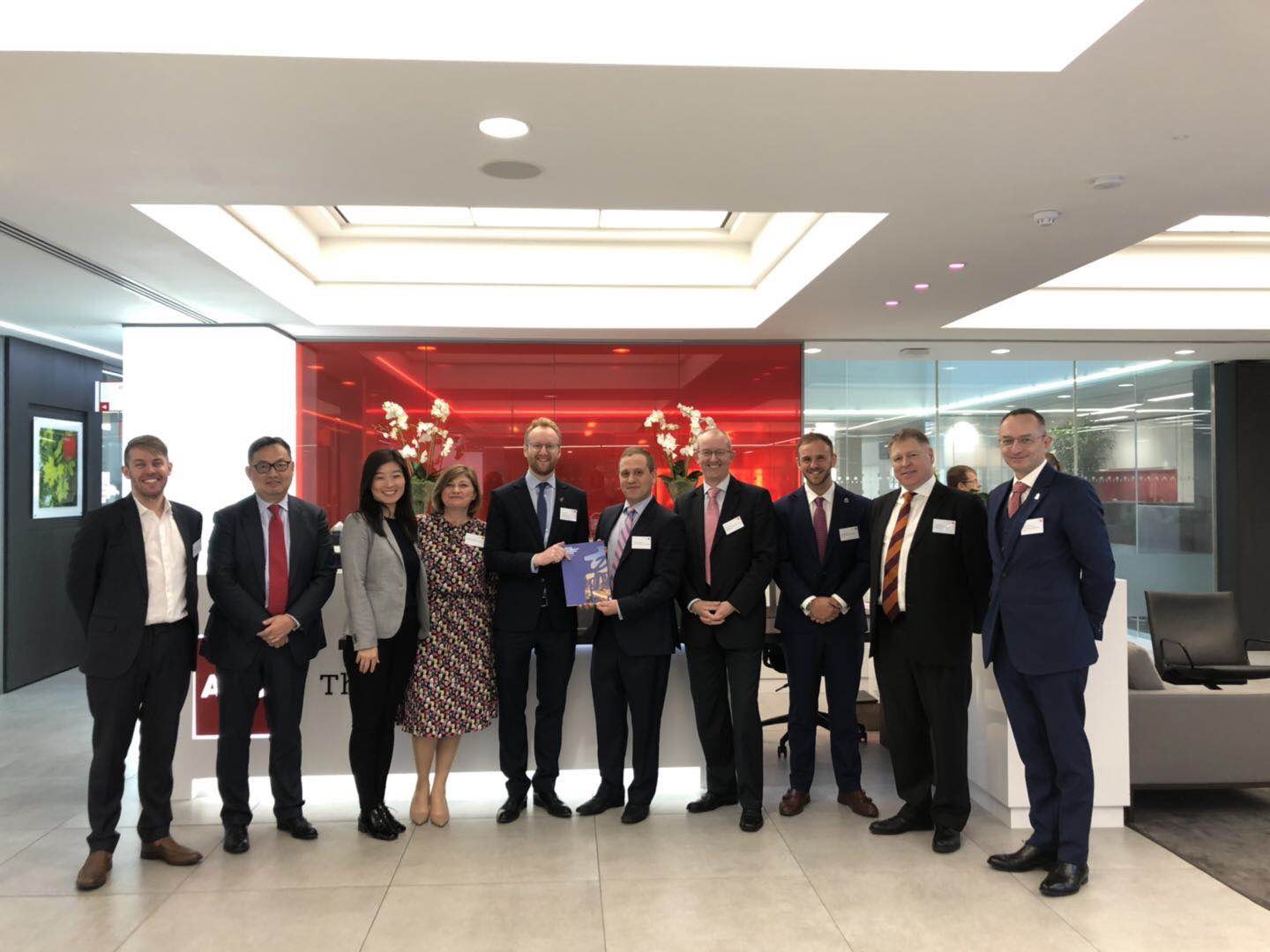 *Delegation at the British Chambers of Commerce in London
The delegation was also welcomed to the Houses of Parliament by the All Party Parliamentary China Group, chaired by Richard Graham MP, who expressed that he was looking forward to future discourse and to the Paper informing the China-UK Economic and Financial Dialogue (EFD) in June. Continuing the exchange with Members of Parliament, the delegation presented to the Foreign Affairs Committee and called for greater engagement, understanding and collaboration between the UK and China governments.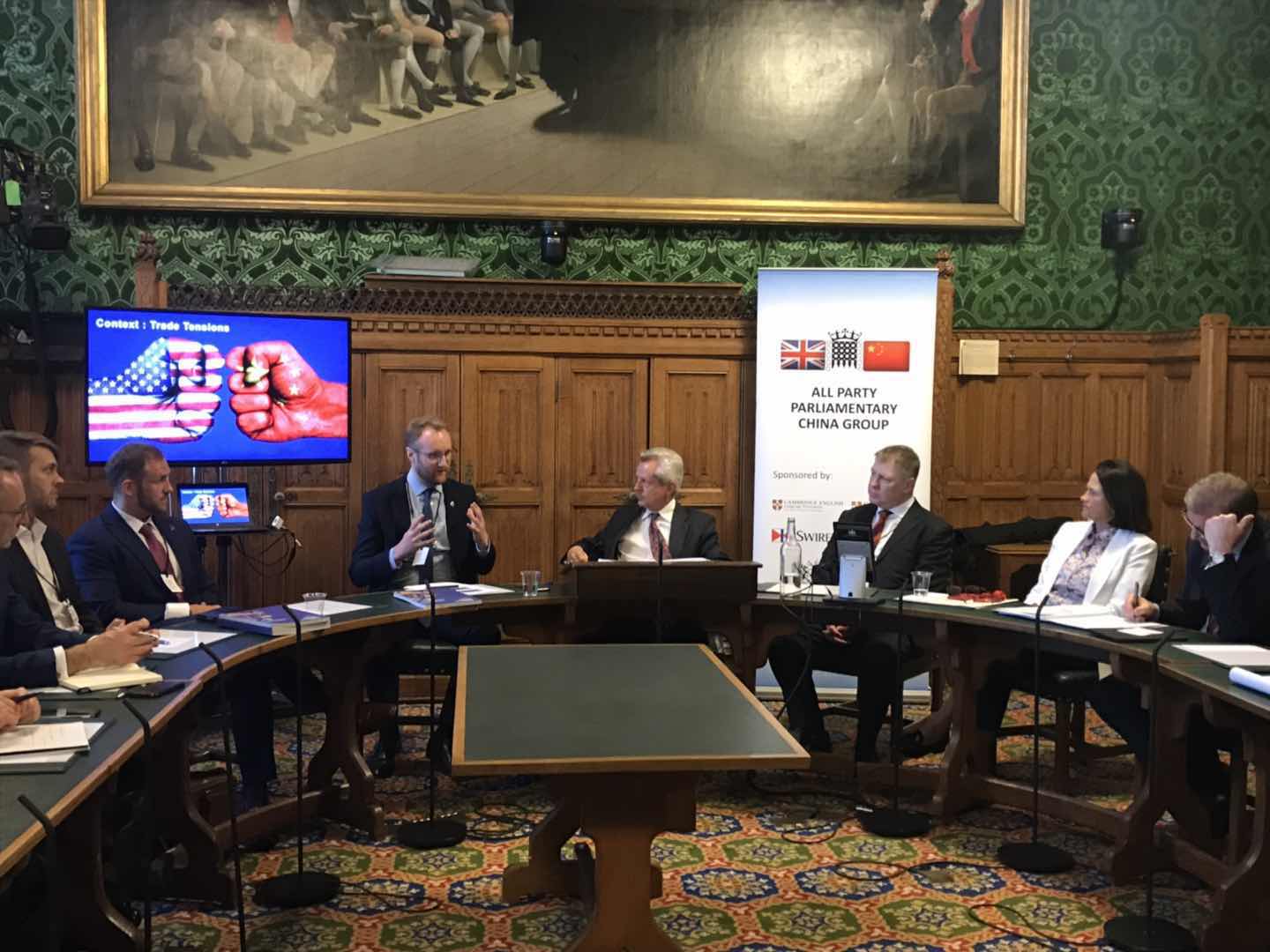 The chambers subsequently discussed the findings with other senior government organisations, namely the International Trade Committee, HM Treasury and the Department for International Trade. Discussions revolved around the complementarity of the UK and Chinese economies and how they could support each other in the future.
The chambers also met with Minister Councillor Madam Bao at the Chinese Embassy to the UK, who expressed her support for further collaboration and strengthening of the relationship between the British chambers in China and the Chinese Chamber in London. We look forward to further collaboration with our Chinese counterparts, in order to create more opportunities available to all private enterprises.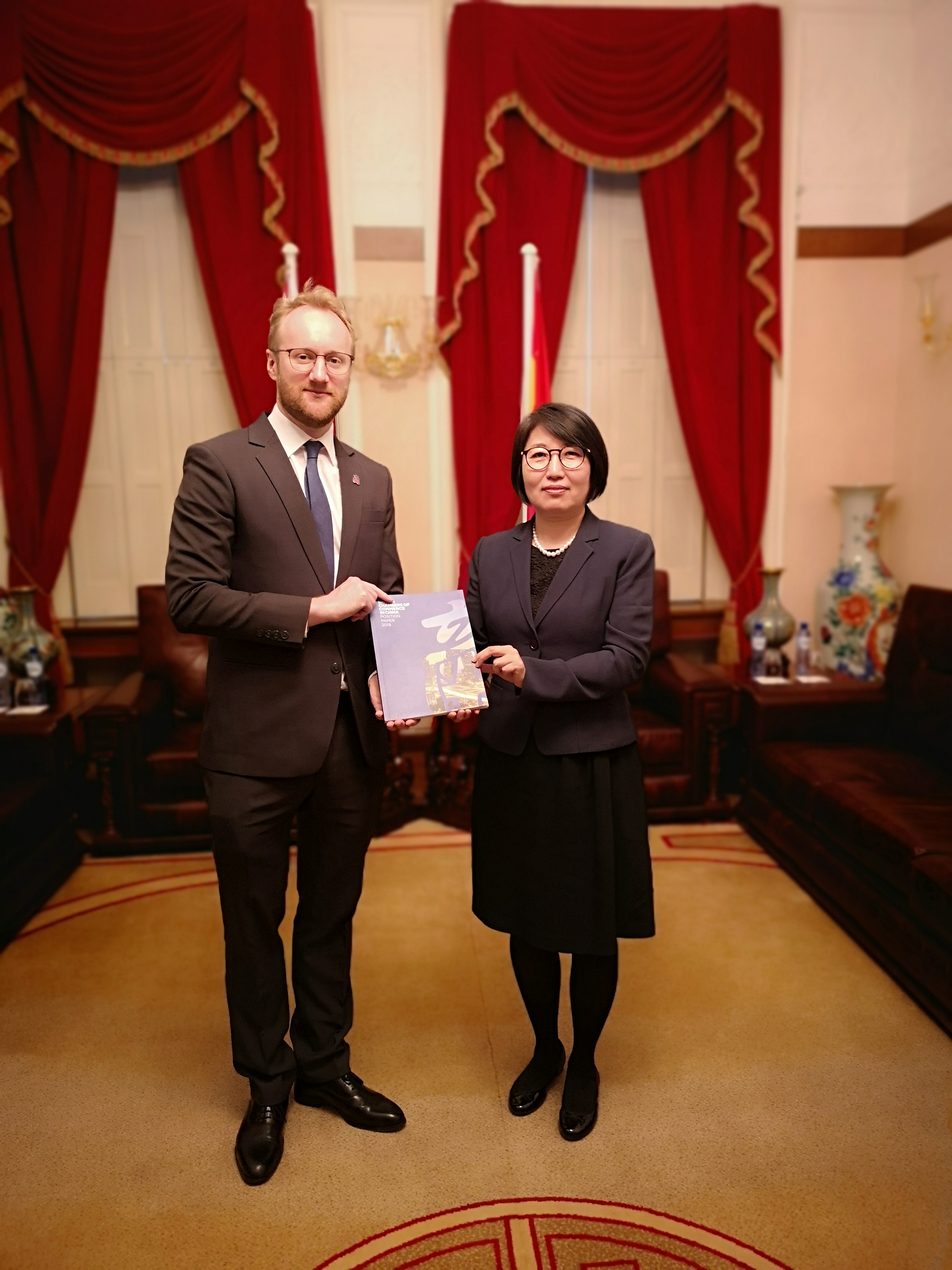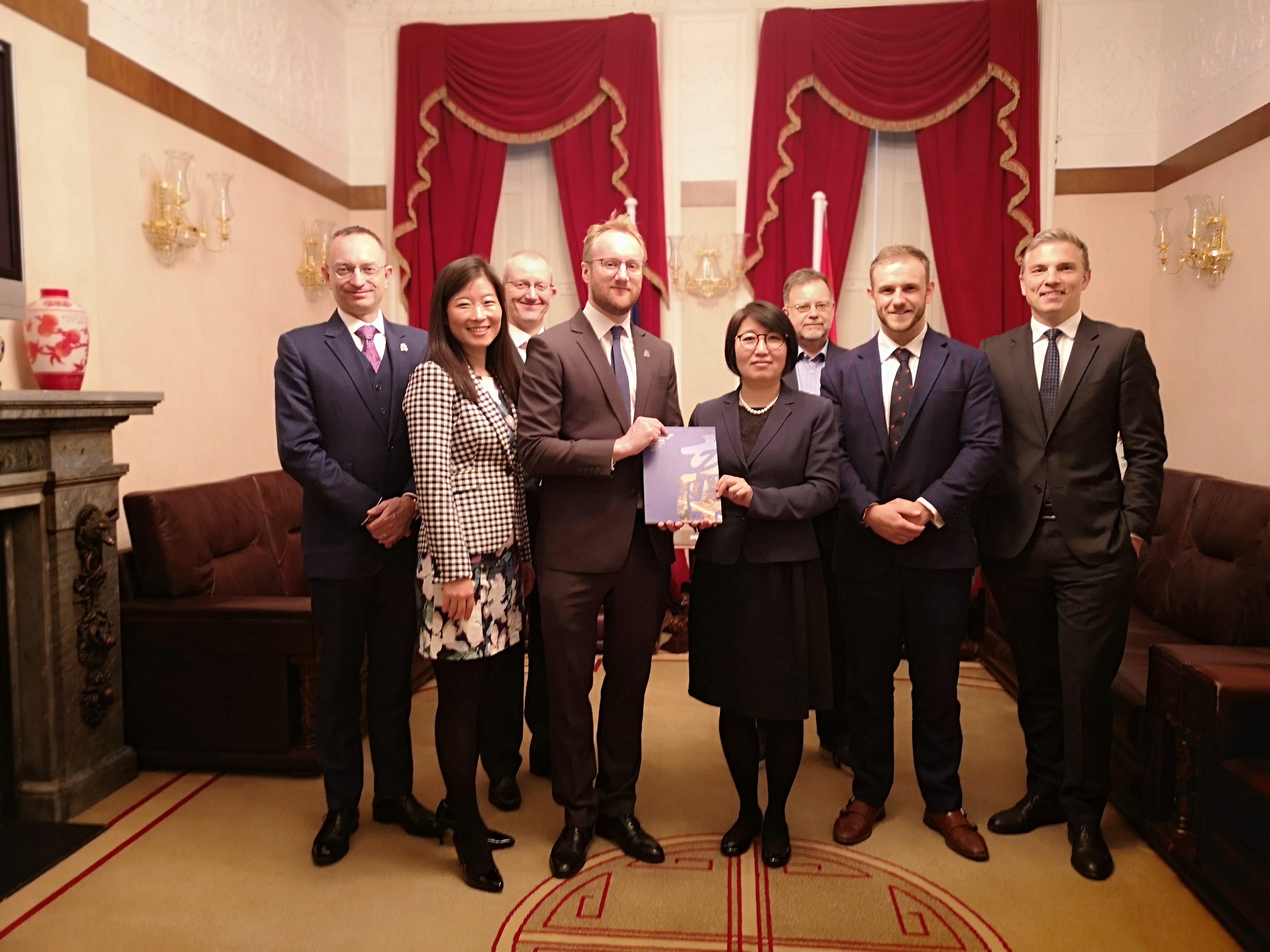 In their meeting with the chambers, the Institute of Directors voiced their appreciation of the relevancy of the Paper for its members as they increasingly look to export goods and services to China. At the Bank of China's London offices, the chambers met Mr. Fang, Chairman of the Chinese Chamber in the UK and President of the Bank of China in the UK. A number of collaborative projects were discussed, including collective roundtable meetings around the built environment services sector.
(click to see full-size image)
The door knock initiative was well-received by its audiences and the delegation seized the chance to build stronger and more practical ties between UK business in China and influential organisations in the UK. A number of projects to address the challenges and opportunities faced by British business operating in and interested in the China market, and this is a strong foundation from which the chambers will build increasingly incisive advocacy work to improve the prospects of its members for the good of UK-China trade.