The global aviation industry has faced a very turbulent two years since the emergence of COVID-19 in 2020, while the closure of Russian airspace has brought further challenges to airlines serving routes from Europe to China and other parts of East and South-East Asia.
With direct passenger services to the UK suspended, businesses that rely on the flow of people from the UK to China have been disproportionately affected, no sector more so than British schools operating in China. As demonstrated in the British Chamber's 2021-2022 Sentiment Survey, just under half of all British businesses surveyed still have employees located outside the Chinese mainland. In addition, 2/5ths of British businesses have predicted a further decline in foreign employees over the next year due to visa and travel uncertainties, and accompanying emotional stress.
Challenges still remain for the aviation sector in 2022, with rising costs, logistical disruption, and continued restricted physical access to and from China all providing negative implications for British businesses in China.

Impact of COVID-19
China was the first country to be hit by the COVID-19 pandemic in 2020. The aviation industry, including British airlines operating in China, was one of the first sectors to be devastated by travel restrictions and a sharp decline in international travel. This in turn caused significant revenue loss for airlines, aircraft manufacturers, and airport operators.
The impact that COVID-19 has had on global air travel has been significant. A general decline in corporate revenues, a move to remote working, and a lack of consumer confidence in flying has reduced demand for global air travel – particularly business travel. Analysis from the Centre for Aviation (CAPA) has suggested that global business travel could fall by as much as 60% post-COVID-19 – a major issue considering airlines receive 70% of their profits from business travel. In addition, a major management consulting firm suggests that air travel will not recover to 2019 levels until at least 2024 with business travel taking the longest to recover.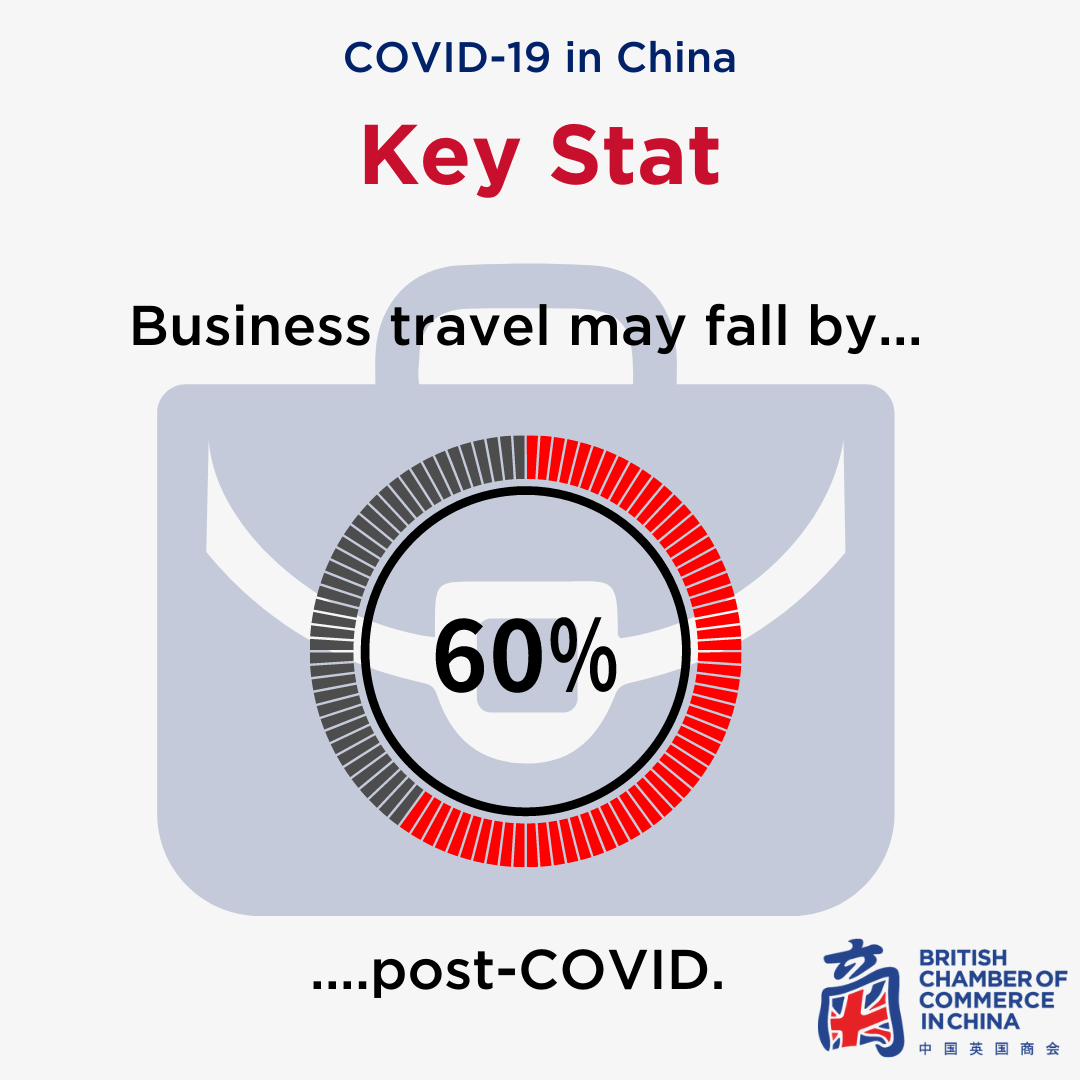 In China, zero-COVID policies and strict border controls have restricted physical access to China– with a significant impact on tourism and business operations. International arrivals declined sharply from 155 million in 2019 to 20 million in 2020 (according to the World Tourism Organisation) and now in 2022 the number is close to zero. Restrictions on outbound flights have also prevented Chinese tourists from travelling to other countries – producing a US$280 billion void for global tourism.
The wider implications that travel restrictions to and from China have had on British businesses in China has been significant: a decline in innovation and new business opportunities; difficulty retaining foreign talent within and outside China; and a lack of in-person engagement have all diminished opportunities to strengthen bilateral relations. UK businesses are finding the travel disruption too high a barrier to entry and no longer consider China as a top export destination.
It is expected that international travel to and from China will remain subdued for the remainder of 2022.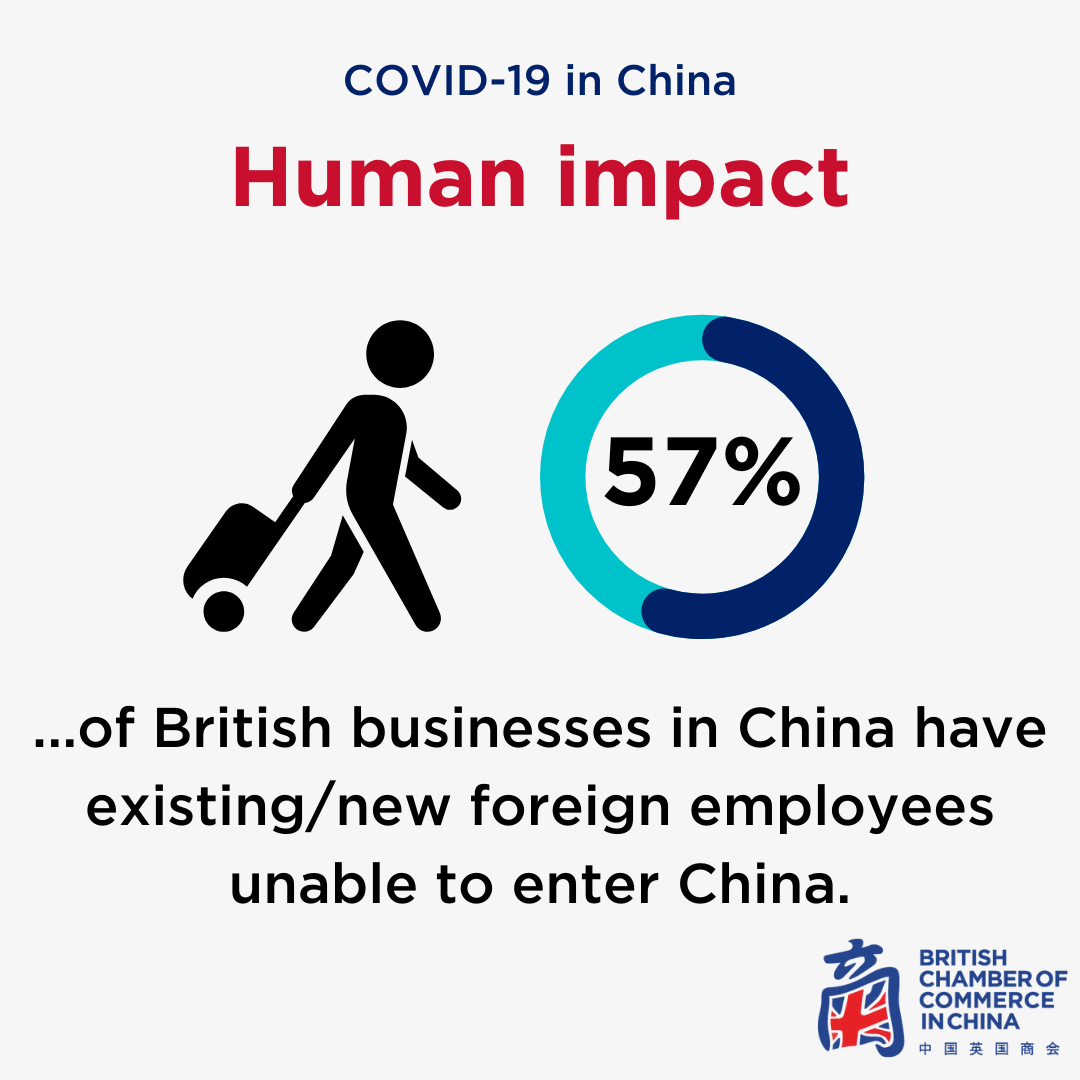 Russian invasion of Ukraine
The Russian invasion of Ukraine has produced further complications for the aviation industry. In retaliation to Western sanctions, Russia has prohibited American, British, Canadian, and European aircraft from using its airspace. This has had a disruptive impact on airlines serving Asian destinations via Russian airspace.
Cathay Pacific's New York to Hong Kong route, for example, has unintendedly become the world's longest commercial flight by distance – a trip that now takes just under 18 hours over 16,618km. Chinese and other Asian airlines are still able to enter Russian airspace, however. If restrictions are prolonged, this could potentially place other airlines at a disadvantage when competing in the Chinese market in the future.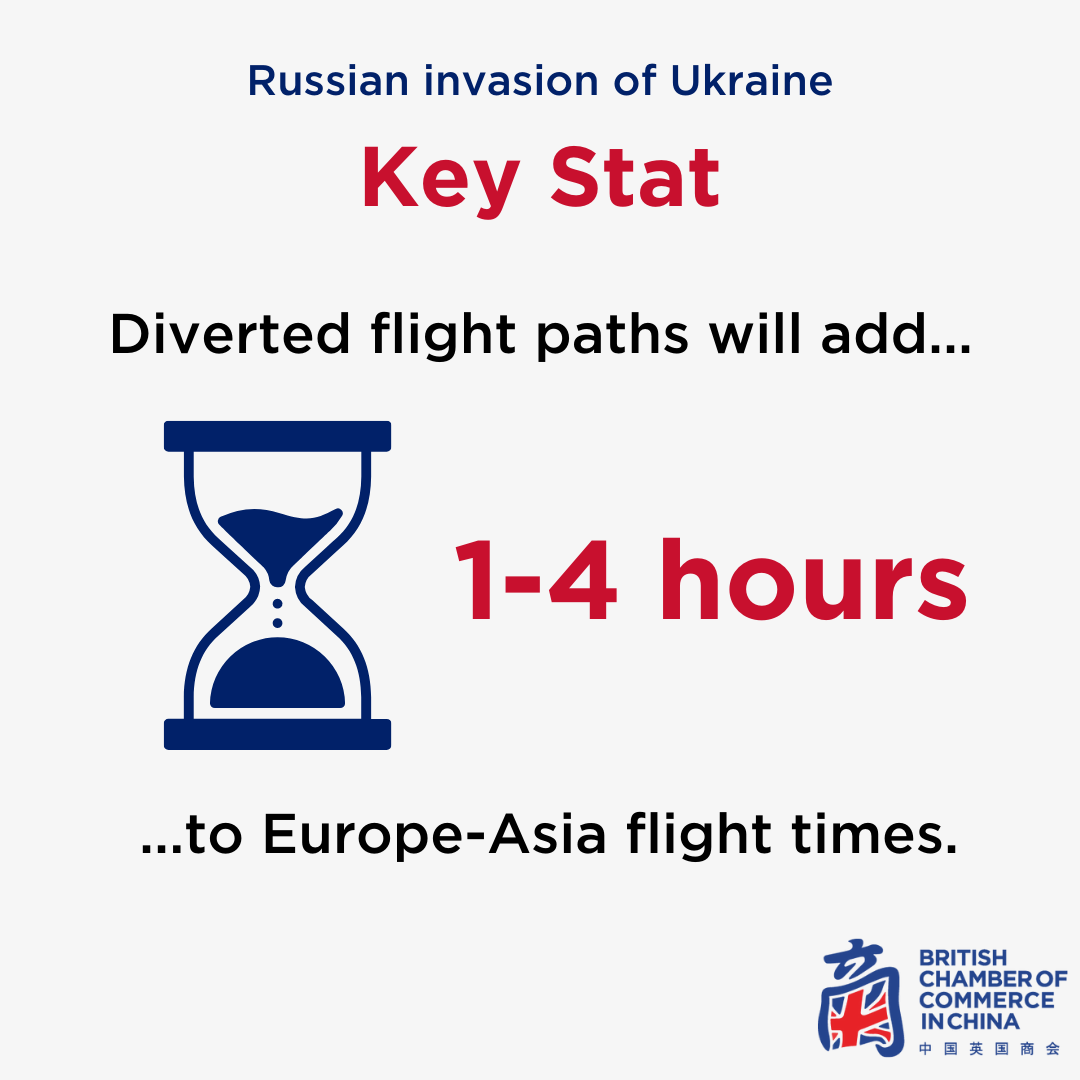 Longer journeys are having an impact on air crew. Pilots are limited to work 17 flight hours by law according to the Civil Aviation Administration of China (CAAC). Longer journey times (together with COVID protocols) risk air crew exceeding operational law. A typical 11-hour flight, for example, could entail over 16 hours when diversions, aircraft preparations and COVID restrictions are taken into account. This in turn raises safety concerns for air crew health and flight journeys.
Jet fuel is another major concern owing to the conflict. The global price of jet fuel has skyrocketed to a near 14-year high over worries concerning Brent Crude Oil supply shortages – costing US$162 per barrel as of 25th March (according to IATA analysis). Longer flight routes to avoid Russian airspace require more fuel and, given roughly 30% of airline expenditure is typically spent on jet fuel, this adds further financial worries for the industry.
Furthermore, longer flight journeys will increase CO2 emissions. The impact that this will have on the environment is still uncertain.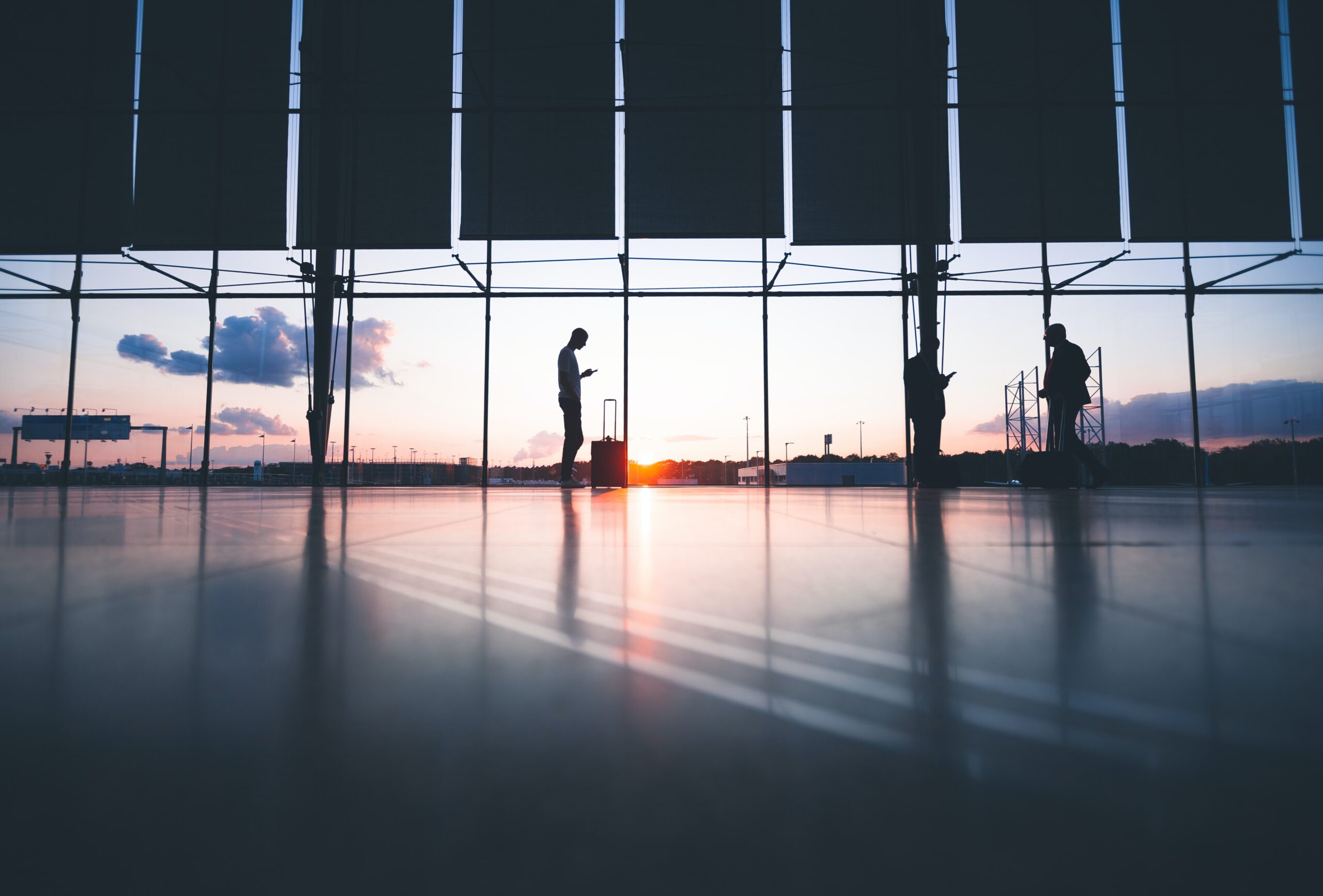 Implications for British businesses
For the consumer, analysts predict that longer flight routes and hiked fuel prices will increase international passenger airfares – denting consumer confidence even further. Cargo rates are also expected to increase, potentially inflating trade duties. This could provide financial and logistical challenges for some British businesses in China.
As previously mentioned, strict border controls, restrictions on air travel to and from China, and disruption from China's zero-COVID policies are having a significant effect on those British businesses in China that depend on foreign talent and the ability for employees and clients to travel to and from China with certainty.
The current volatility of the aviation industry is having a significant impact on British businesses in China in three key areas: additional costs, logistics, and physical access.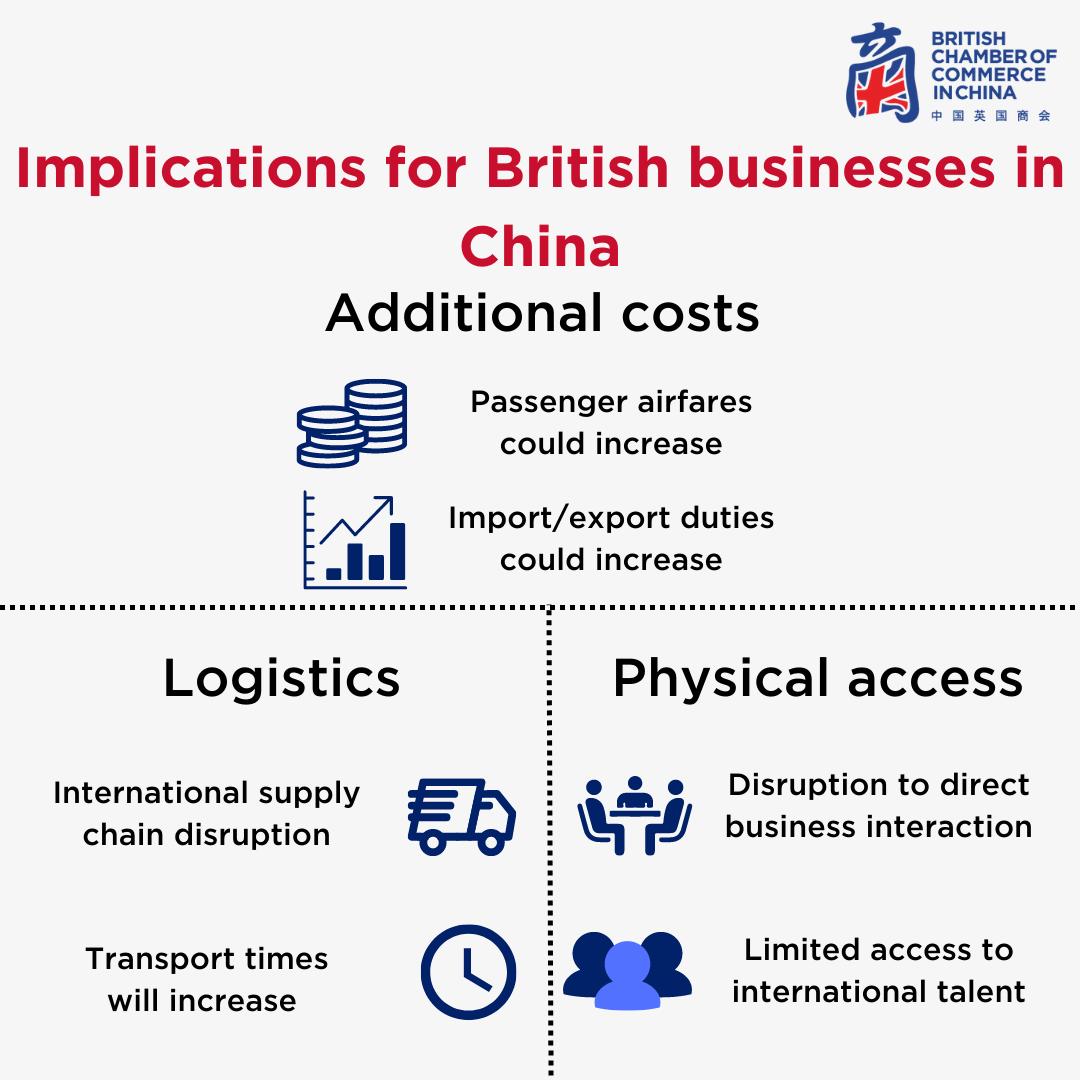 Some British businesses in China have reported being forced to postpone or cancel business projects. A prominent British automobile manufacturer, for example, is reported to have delayed developing an electric car in China as a result of logistical difficulties and Chinese border restrictions. In the education sector, international British schools and universities in China are struggling to recruit teachers and academics from the UK.
The Chamber's first recommendation to the Chinese government in its 2021 Position Paper was for the enaction of "clear, consistent, safe, and practical travel processes between the UK and China". The impact that COVID-19, and the Russian invasion of Ukraine, has had on the aviation sector – and its implications for other British businesses in China – further strengthens the argument that China needs to reopen its borders.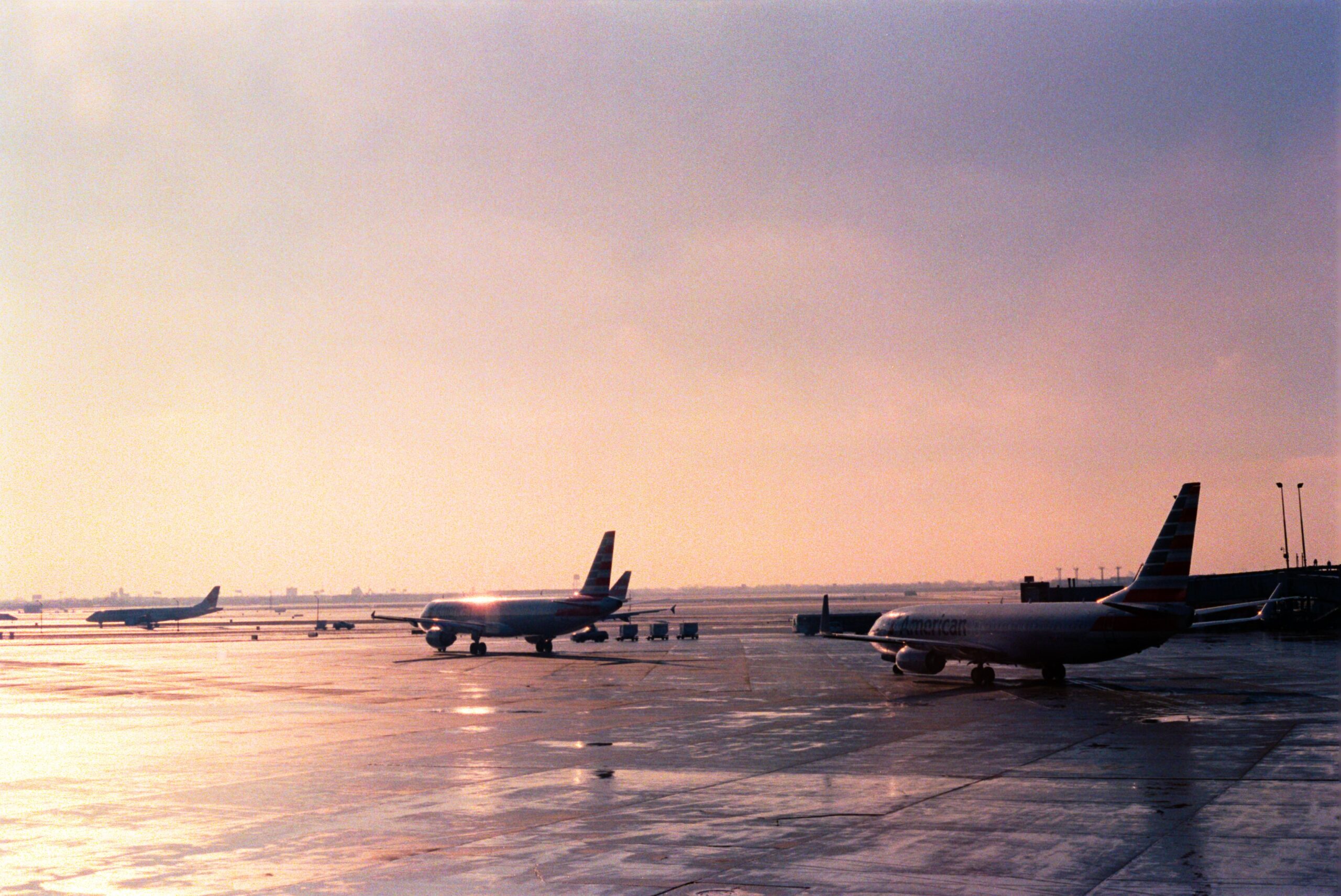 Sources of optimism
COVID-19 and the Russian invasion of Ukraine have had a severe impact on the aviation industry as a whole. However, particular areas of the sector have seen resilience, such as in the air cargo market and the Chinese domestic market.
Air cargo market
Although air travel demand has decreased, and is not expected to recover for a number of years, airline freight has remained robust throughout the pandemic. An IATA analysis of the air cargo market reported continued growth in the sector worldwide as of January, 2022 – rising 2.7% year-on-year (YoY).
Similar analysis demonstrates this robust growth is replicated in China. In addition to a 22% increase in international cargo flights, China saw an 8.2% rise in overall air cargo volume by the end of 2021 (according to Xinhua and the CAAC). Jiangsu Province, for example, has seen its local air cargo market rise by 489% over the past two years. With COVID-19 induced demand for goods challenging sea freight capacity, the air cargo market has provided relative stability for supply-chains and exporters in China.
2. Chinese domestic market
After the initial devastating impact of COVID in 2020, the Chinese domestic airline market swiftly rebounded, as of a few weeks ago passenger volumes were just shy of recovering to December 2019 levels. An IATA report from January 2022, indicates that the market only contracted by 0.1% YoY. For the last 2 years, with restrictions on outbound travel, the domestic market has had a boom in domestic tourism to locations such as Beijing, Sanya (Hainan) and Shanghai.
However as of late March 2022, once again the airline, travel and hospitality market has been rocked by recent spikes in COVID-19 outbreaks across China (including Shanghai, Shenzhen, Jilin, and Tangshan). China's further backing of the aviation industry which prominently featured in the 14th Five-Year-Plan may have to be rethought as the market unfortunately remains highly volatile.