BritCham's Young Professional Development Programme launched its inaugural year in 2018, the programme was designed to elevate key employability skills of young professionals, develop UK-China relations and benefit British business.
Fellows on the programme took part in four interactive workshops across a six month period on the themes of leadership, communication, creativity and entrepreneurship. These workshops were led by and-selected mentors from a wide range of industries, all of whom are senior members of the Chamber with tremendous expertise in their fields.
The report finds that the programme is positively received by the YPDP fellows, with 100% respondents responded that the programme met or exceeded their expectations, and would recommend to a fellow young professional!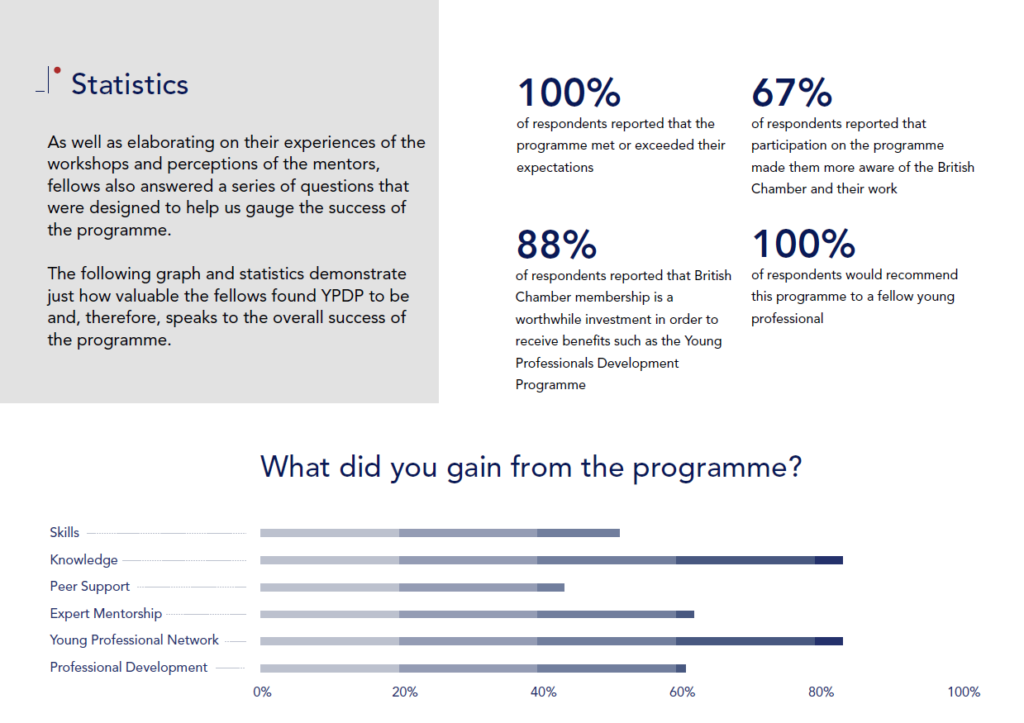 Download the full report here to see the success of the inaugural Young Professional Development Programme, including feedback from YPDP fellows and the mentors from 8 member companies of BritCham.