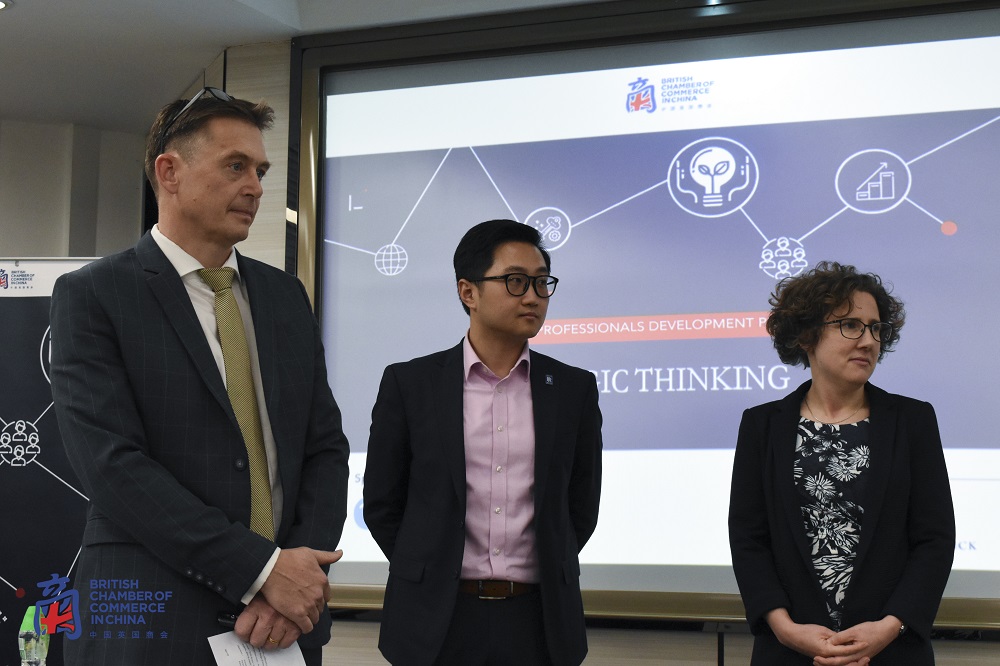 ​Over the past few weeks our young professionals have been exposed to valuable knowledge and skills that benefit us both professionally and personally. As we enter the penultimate workshop, our cohort is ready to apply what we've learned and absorb even more. The previous workshop by Brunswick on Communication provided a great insight into the operations of multinational companies and how they manage a crisis. Now, it is time to explore the world of Strategic Thinking.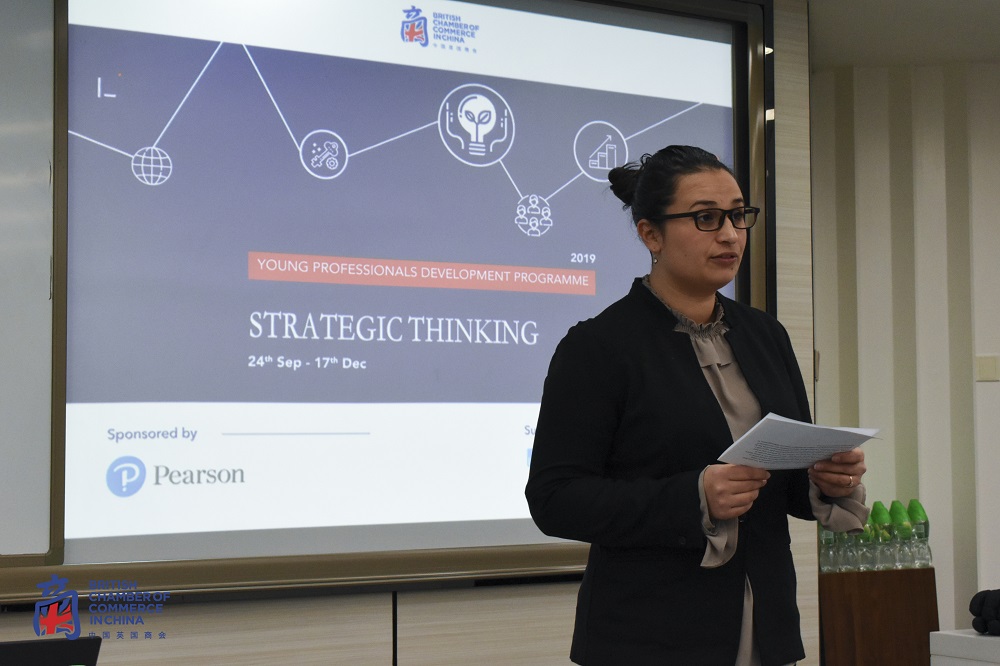 Our YPDP Director, Charlotte Smith, introduced the incredible mentors for this week's workshop from Rolls Royce. It is a privilege to be mentored by a team from a "world-leading industry technology company" that develops first-class power systems and creates cutting-edge technology for civil aerospace. Our cohort is honoured to be receiving the advice and guidance of three impressively experienced mentors. Julian MacCormac, Country Director for China, explained the aims of the workshop, to explore "the concept of strategy from different perspectives" and to "stimulate thinking about what the future might look like." Helen Twite, VP Commercial for the Greater China Region, emphasised that "strategic thinking is a skill everybody needs to take seriously"  in the age of AI. The workshop was off to an intriguing start and our young-professionals were eager to learn more.
How Does Rolls Royce Apply Strategic Thinking?
Leading by example, Rolls Royce has been at the forefront of their industry for over a century. This success has required clear and well-established strategies that adapt to the ever-changing environment. Troy Wang, VP Customers, explained how the company had identified three mega-trends that are paving our futures: Clean and Safe Power, Electrification of Power, and Digitalisation. Focusing on mega-trends like this has helped the company to maintain its competitive advantage.
Understanding how to build a balanced portfolio that can deal with market fluctuations is integral to strategy. Having a clear strategy helps a company make key decisions and balance their interests, with the awareness that "a good strategy often requires you to give something up". It is essential to return to your strategy when assessing where to direct your investments and energy. Troy concluded that implementing strategy in an MNC such as Rolls Royce is dependent on three pillars: protecting and nurturing what you already have; moving towards and acquiring new ventures; transforming and adapting to the demands of the changing environment.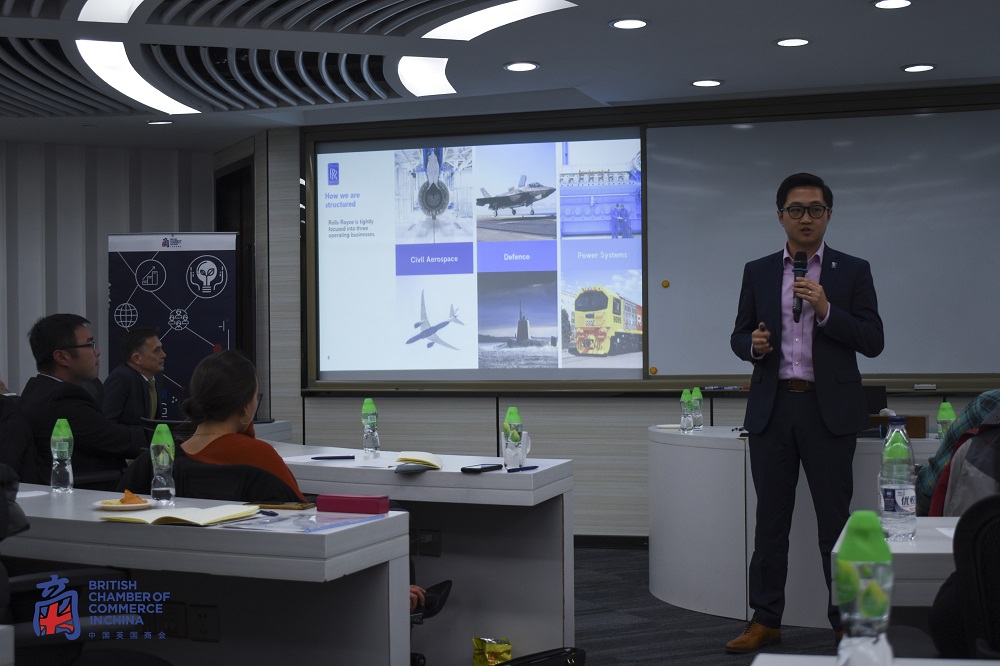 Elements of an Effective Strategy
Julian highlighted two elements as vital to breaking out of the chaotic cycle of the fast-paced business world, these are: time and space to think and reflect. He also warned that when companies have a separate strategic department, they face the risk of being stuck in blue-sky thinking, being too far removed from the realities of the day-to-day operations. He reiterated his point with a tractor analogy, explaining that perfect lines in a field are made not by staring at the wheels, not by looking at the sky, but instead by focusing on the horizon. A strategy, put simply, should envision "not where you are today – not too far into the future – but a point between them that connects today with the future."
A strategy should be clear and simple and anticipate the changing environment. We need to "manage our time – not just our ideas", as the most important aspect of any strategy is the implementation. In order to succeed in the implementation stage, you need to achieve buy-in. These rules are important in both our professional and personal lives and it "doesn't matter where you are in the world- the principal is always the same."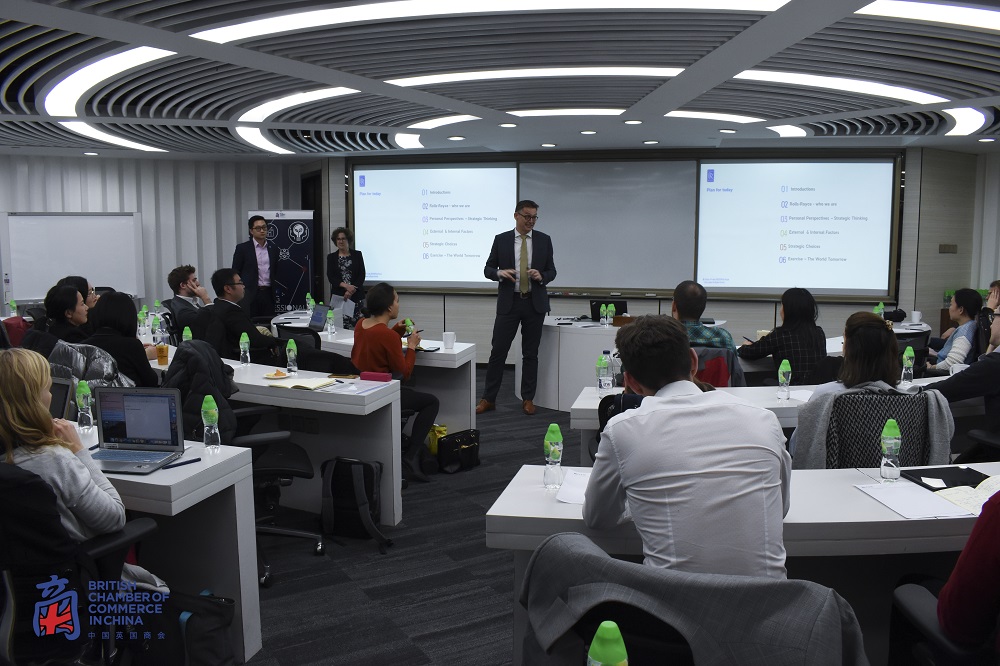 Significance of Strategy
Helen alerted our young-professionals to the increasingly dominant role of technology in our current and future lives. Computers learn and perform faster than humans in many aspects and have already started replacing workers in various industries. "The job market is always changing" and in the modern day we are swimming with "oceans of data all around us." It is time to "think differently about how to live in the world" and pre-emptively develop the skills that "machines can't do." The bottom line is that never before has strategic thinking been so fundamentally important to staying one step ahead.
Helen explained that, for now, machines are not able to comprehend the human variables that impact decision-making. Therefore, to outperform technology we need to rely on and hone our ability to connect different data in order to come up with novel ideas and achieve the business outcomes we want.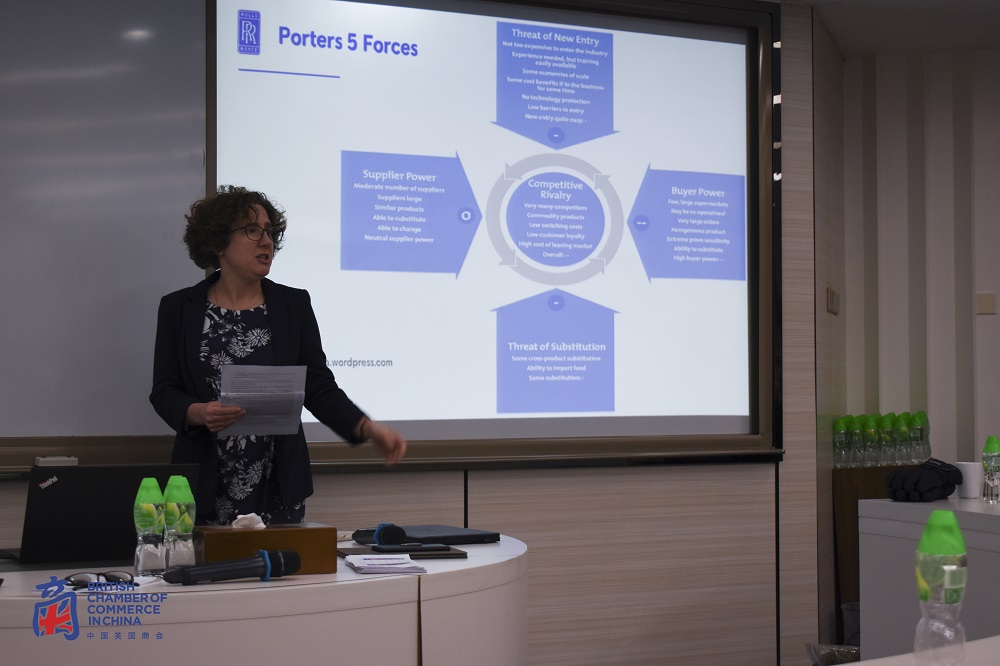 Implementing a Strategy
Troy stated that "it is never good enough to have one plan – you have to respond to changes in the market."  You also need to react to your competitors, quoting West Point military academy: "a strategy only lasts until your first contact with the enemy." A company needs to understand where it plays and sits in a value chain and adopt the mindset for continuous planning.
Tools: The mentors shared useful tools that can help to structure ideas and information.
SWOT Analysis – to assess strengths, weaknesses, opportunities, and threats
Porters 5 Forces – to evaluate threats, power, and competitive rivalry
Make/Do/Buy – to compare competitive advantage with outsourcing risk
As a company, "you can't do everything, you need to make choices" and these tools help you to think strategically when making key business decisions.
Our young professionals were impressed with the practical applications of these tools. Deborah Deng, Marketing Assistant Manager at CKSGS Global MarCom, said "this has been one of the best workshops. The content was well planned and the speakers were engaging. Together with this first-hand experience it makes me think farther and link it to my real life."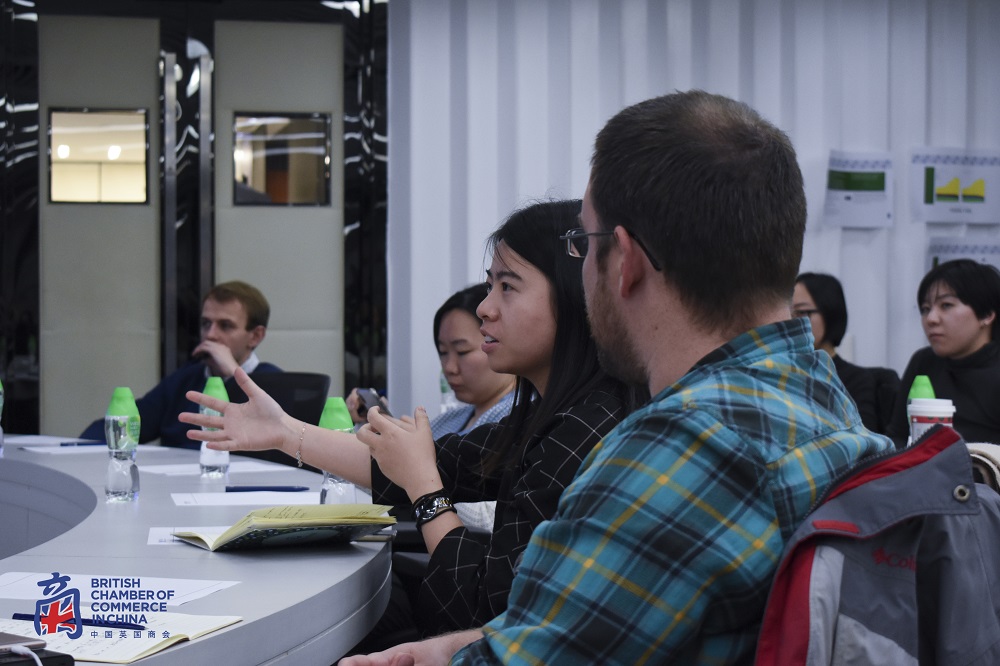 Maintaining a Strategy
Maintaining a strategy relies on "the right company culture and vision" and ensuring that they are "aligned." Julian discussed how strategies are important for deciding where to allocate your company's two main resources: people and money. Whilst not always an easy task, a successful strategy aims to consider "where the world is and where the world might be in the future, in order to make strategic decisions and get everyone in the company aligned."
This idea really intrigued our cohort as one fellow expressed, "it's really interesting to know how Rolls Royce initiates an internal campaign to get the corporate culture ready for a strategic transformation; understanding the importance of leadership from the top to middle level, as well as alignment from the HQ to the regional level, to ensure smooth planning and implementation." – Anqi Yang, Account Director, Brunswick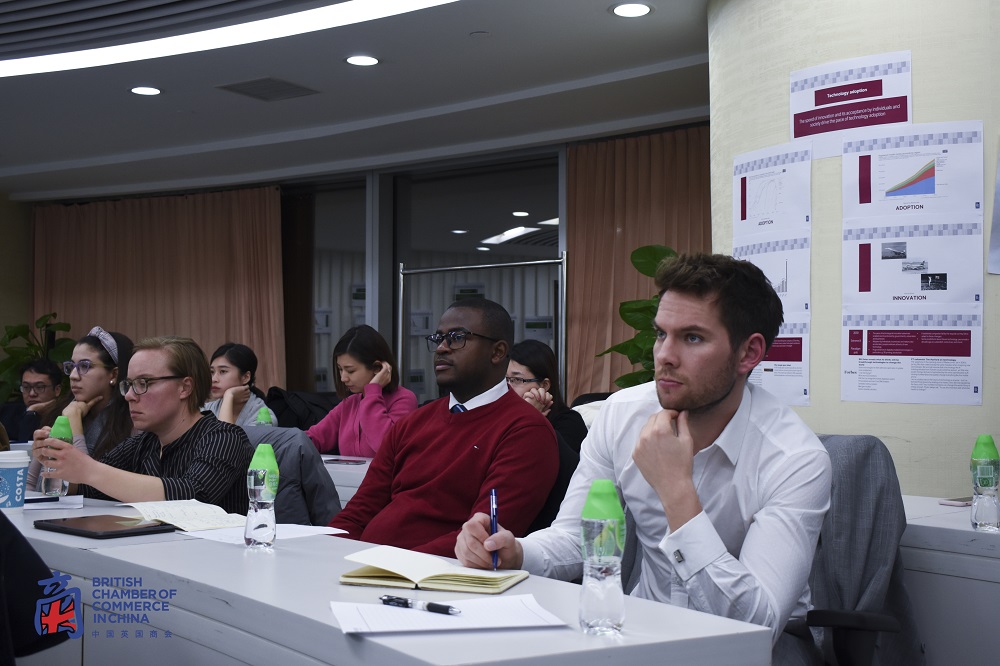 Global Data and Decision-Making
Our mentors challenged the fellows to form individual predictions about six future trends relating to: society, environment, technology, globalisation, AI/data use, and political conflict.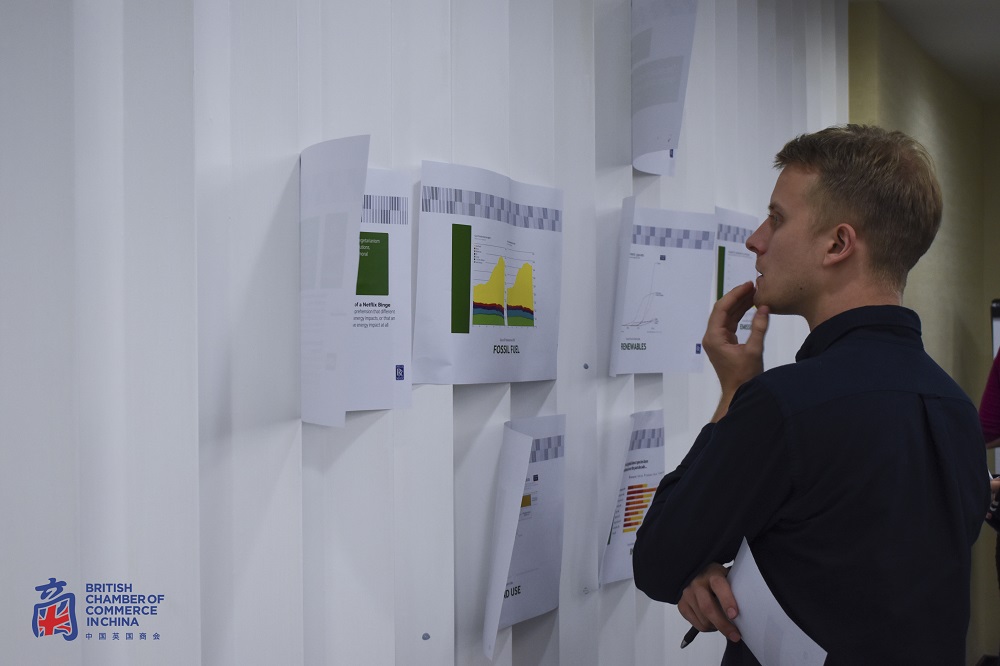 The results provided interesting insight, with our cohort agreeing that technology and AI/data were likely to soar in the future, along with a continuing societal push to protect the environment.
The fellows summed up a fantastic workshop with one saying that "it was great to learn from the mentors about the importance of strategic thinking in an increasingly digitalised world."- Norris Tangen, Marketing Associate, Mosto Group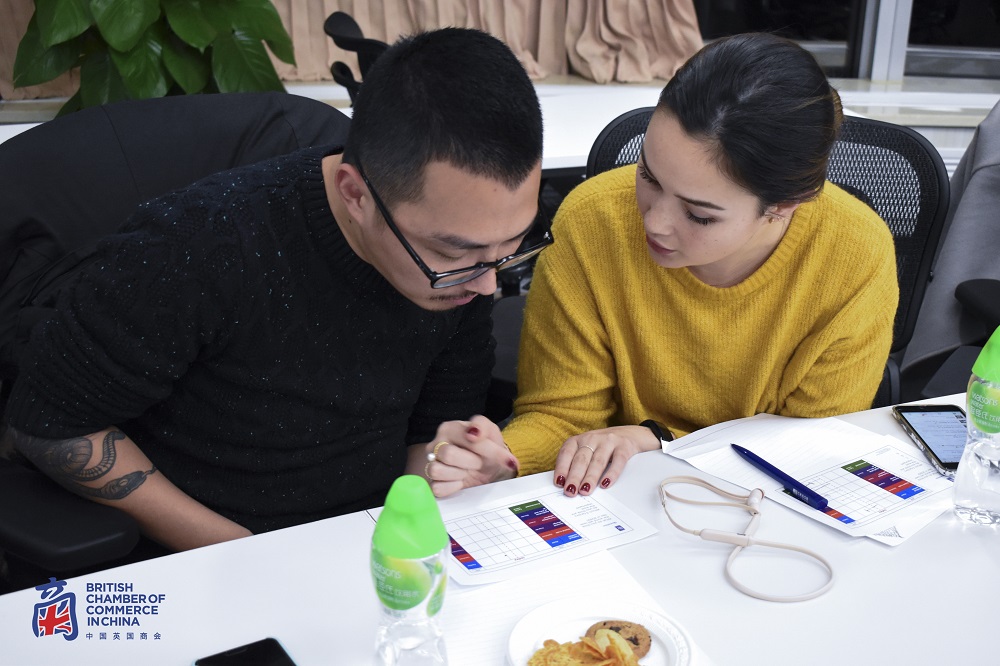 YPDP was also an enjoyable experience for our mentors. Troy shared, "I was really impressed by the high level of engagement and enthusiasm of the YPDP participants during the strategy workshop, there were many really good questions during the Q&A session too."
Julian said: "It was great to work with such an engaged and interesting group of young-professionals and share our thoughts on strategic thinking, prioritising and making choices in an ever-changing world."
Helen reflected: "It was a privilege to get to talk with such an amazing group of young, energetic, and motivated professionals. It was really interesting to reflect on my own experiences and find so many things in common. It's easy to regard all we said as theoretical but remember – the machines are coming for all of us – what's your differentiator?"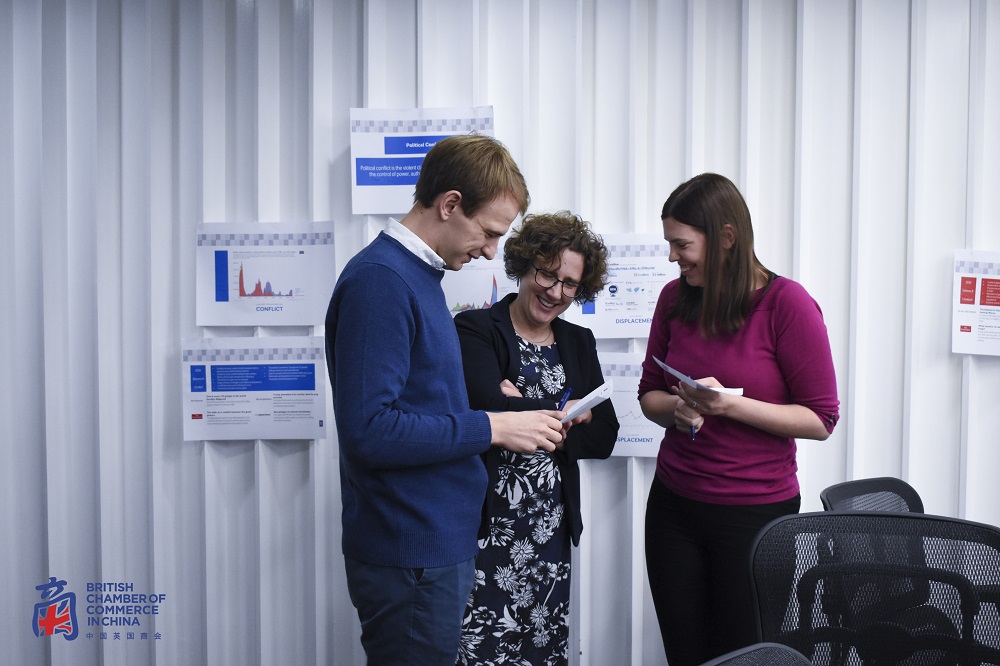 The YPDP Journal helps present an insightful picture of the week-by-week progression of our YP's. This week's entry is from Sam Langton, Venture Education who discussed his continued progression through the YPDP workshops.
"It was really interesting gaining insight into all the workshops on the YPDP and into the thought that goes into creating and carrying out strategy. A big takeaway was the importance of preparedness and planning for eventuality."
Key Takeaways and Actionable Steps:
"A successful strategy implementation requires the right culture to support it."  – Troy
"The essence of strategy is having the time to work out how to do it." – Julian
"Stay one step ahead of the machines." – Helen
Thank you again to our mentors for offering their expert insights on how to stay competitive in a fast-paced business environment by being a strategic thinker. We look forward to the final Entrepreneurship workshop from Venture Education on 10th December.