BritCham's first webinar series event was launched on Thursday with a live Q&A with the British Ambassador to China, Dame Barbara Woodward. Over 400 members dialled in from all over the world as St. John Moore, Chair of BritCham China interviewed Her Majesty's Ambassador to China.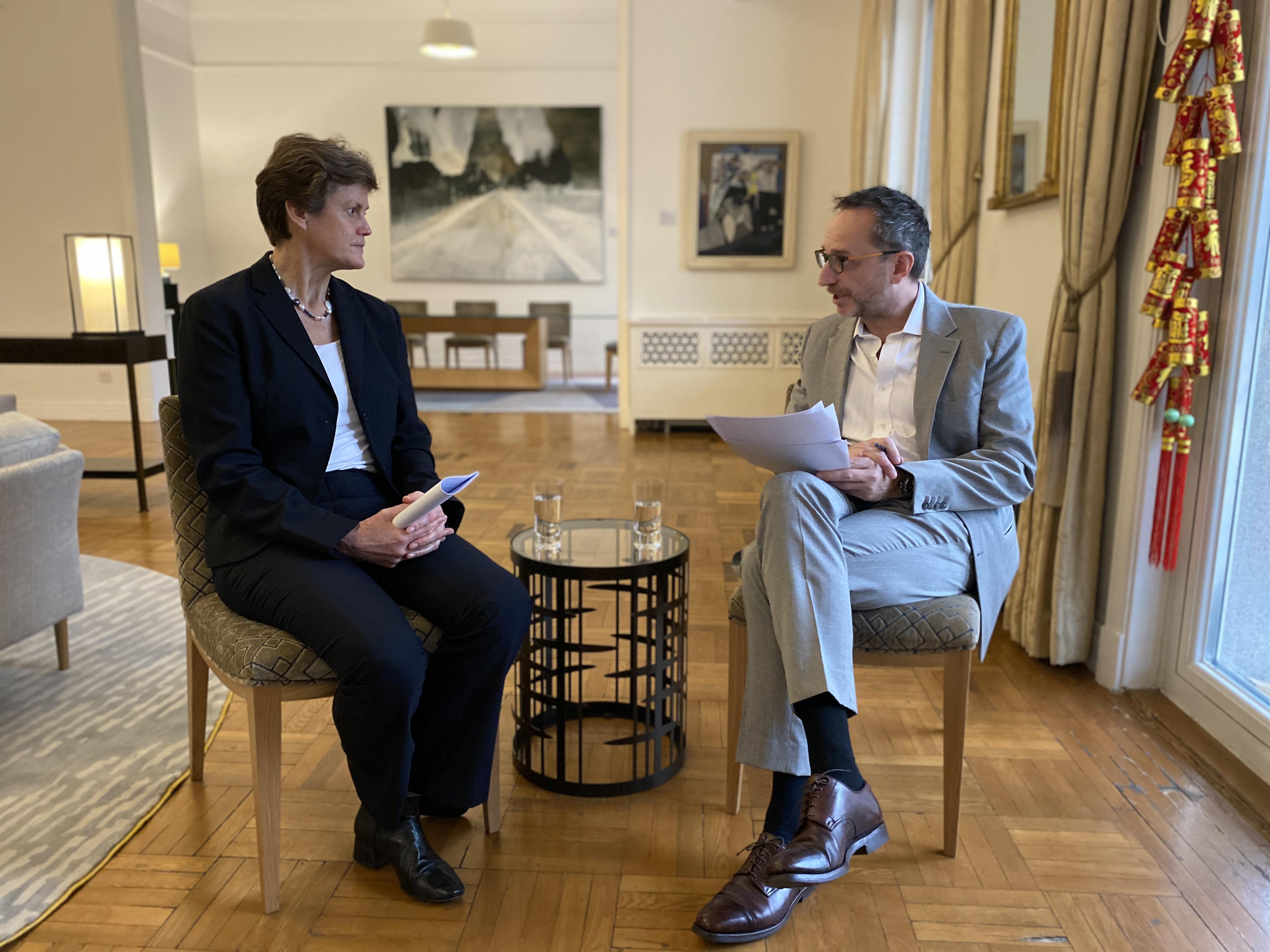 HM Ambassador discussed topics including travel advice, understanding the continuing support and focus in the Embassy/ Consulates, and how companies and individuals can support the response efforts as well as ensuring trade and business continuity.
Q: How should people interpret the FCO announcement on travel advice? 
When asked about the recent Foreign & Commonwealth Office announcement for British Nationals to 'leave China if possible', the Ambassador stressed that the advice 'was not based on our assessment of the health risk to individuals alone'. "We are also looking at the accessibility of healthcare – whether the system is overwhelmed; at the wider situation on the ground within China – transport, access to supplies; and at the reduction in international transport options.  As of now, there are no plans to strengthen that travel advice further but it is kept under daily review."
Q: What engagement does the UK have with Chinese counterparts on this very significant issue?
The Ambassador emphasised  that COVID-19 is a "serious and imminent threat" with the situation evolving daily, which is why now more than ever British Business need to feedback what they are experiencing.
Q: How is the UK government supporting business continuity for UK companies in China?
She highlighted that the Embassy is "very grateful to BritCham and its members for the survey and report (British Business in China – The impact of novel coronavirus pneumonia) – very helpful in understanding the impact on UK businesses.  The huge fall in demand at Chinese New Year, usually a peak – especially for consumer spending in retail, restaurants, hotels, and travel.  Compounded by the costs of the extended shutdowns, the restrictions on travel/movement, the requirements of virus prevention and control, the impact on supply chains and the ongoing uncertainty of when business may return to normal."

The British Chamber will continue to support British business in market, pivoting our normal service offering to focus on the impact of the virus. St. John commented that this webinar series is the first of new way inengaging our members and the wider business community. We will continue to work with the Department for International Trade – Richard Burn in London, John Edwards here in Beijing – to understand how you and your businesses can manage through this difficult period; what the greatest near-term risks are, how Chinese partners/suppliers/customers are coping, and expectations for longer term impact/risks.
*The Chamber will be relaunching another impact survey next week to continually measure impact of the virus on UK companies, and we will compare changes from the last data points. Your response will be critical to supporting the authorities response efforts.*
Click here to register to watch the full 30-minute video